These 4 Zodiac Signs Are Most Likely To Hold Grudges, According To Astrologers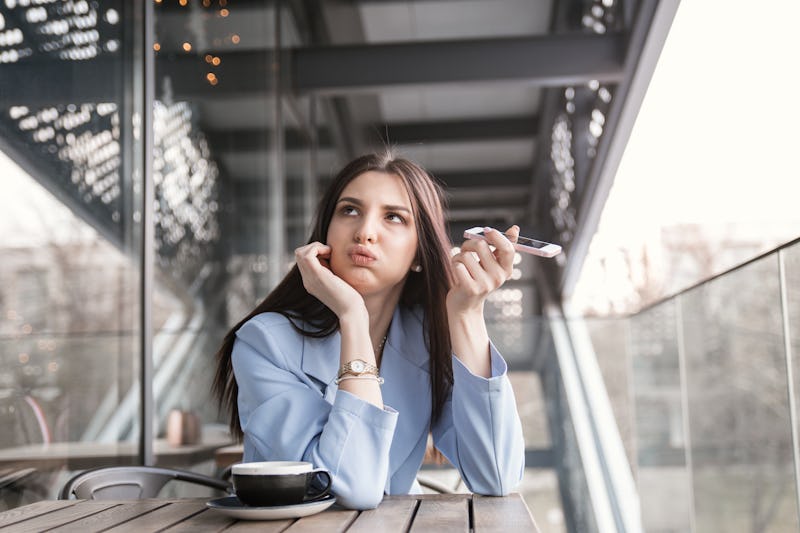 Shutterstock
It's pretty common for people to find themselves with some lingering feelings of hurt if someone has wronged them. But if you hold grudges on a regular basis, you might feel like that is a habit you'd like to put behind you. While anyone can cling to feelings of anger or resentment, according to an astrology expert, certain zodiac signs are generally more likely to be grudge-holders.
An Aquarius is someone who probably doesn't cling to negativity for long. "This freedom-loving air sign can hold a grudge, but usually finds that it takes too much energy," Dr. Elisa Robyn, Ph.D., a prosperity astrologer and transitions expert with expertise in Jewish mysticism, tells Bustle. "This is a sign that does not feel comfortable with deep emotions, and grudges require an attachment to anger and resentment," she says. "The Aquarian might never forget, but they will always be willing to give a person a second chance. It is too tiring to be angry and does not serve any greater good."
But some signs, like Aries or Pisces, are probably more likely to keep feelings of resentment closer than others are. If this is something you experience, you might find yourself wanting to learn to leave negativity in the past, instead of dwelling on it regularly.
Here are the zodiac signs that are most likely to hold a grudge, according to an astrology expert.