4 Zodiac Signs That Are The Most Likely To Have Non-Traditional Relationships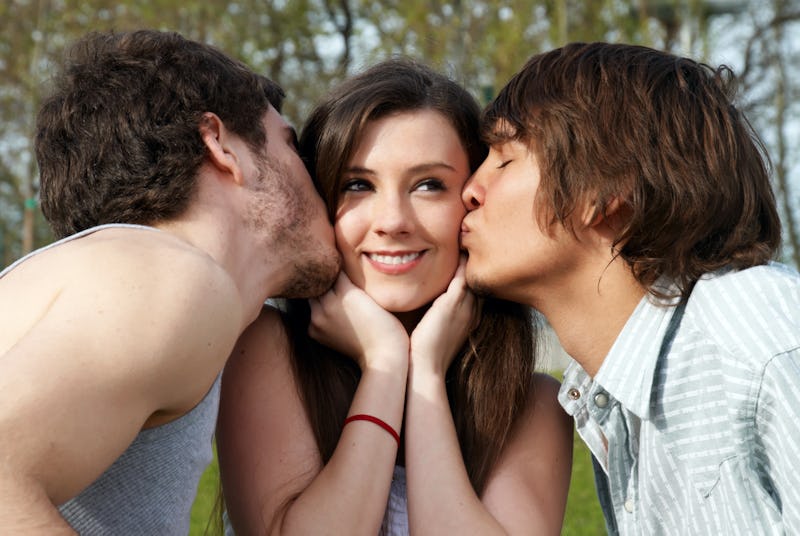 Shutterstock
Some people dream of meeting the love of their life, getting into a committed relationship with them, and then growing old together. But you might be someone who's instead better suited to certain types of unconventional relationships, based on your zodiac sign. For you, that might mean preferring open relationships, pursuing polyamorous relationships, or something else entirely. Some personality types might value sticking with one person less than having the freedom and independence to explore new partners on a regular basis.
A Capricorn, who's ruled by Saturn, the planet of tradition, for example, is not likely to want an untraditional relationship, Lisa Barretta, an astrologer and author of Conscious Ink, tells Bustle. Instead, they probably want to follow a more traditional pattern and timeline without leaving room for multiple partners or sex with people outside the relationship. "Capricorn wants to preserve the essence of experiencing and having a traditional relationship from dating to marriage to celebrating a golden anniversary together," she says. "They honor traditions and are in a sense like wolves who mate for life." A Capricorn is someone who's likely to commit to a long-term relationship and will work hard to keep it strong and repair any weak points.
Here are the signs that are most likely to have untraditional relationships, according to an astrologer.