If Your Partner Does These 8 "Awkward" Things Around You, It Means They're Actually All In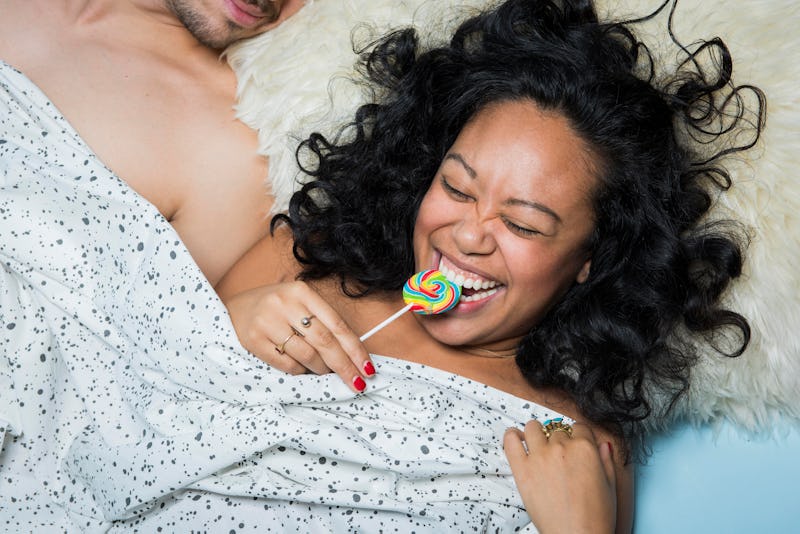 BDG Media, Inc.
Some people make figuring out where they stand in the relationship a lot easier than others. If your partner isn't the direct and open-with-their-feelings type, it can make things a little more complicated for you. But if you've been with your partner for a while and you're wondering how to tell if your partner loves you, there are some things they will do to clue you in to how they feel. According to experts, all you need to do is pay attention to the seemingly awkward things they do around you.
Nobody ever really wants to be put in awkward situations. But when it comes to relationships, awkwardness can be a really good thing. According to relationship coaches, Todd and Diana Mitchem, seemingly awkward moments in your established relationship should be seen as "magic moments" that signal trust and commitment. "It means that a special bond has been formed," they say. There's a level of comfort that comes with knowing you can have those awkward moments with someone and they still find you just as amazing and desirable as when you first met.
Although every relationship is different, you should be completely comfortable with one another if you want your relationship to last long-term. When you are truly comfortable with someone, it means you're relaxed enough around them to be who you are, Jane Reardon, LA-based licensed therapist and founder of RxBreakup app, tells Bustle. "Every couple's relationship is different, so comfortability levels is ultimately determined by both people in the relationship," she says. "For some, this can take weeks, months or even a year."
But hearing your partner say they're comfortable and truly committed to you and actually seeing it in action are two different things. So here are some seemingly awkward things your partner will do around you to show you that they're really all in.