8 Ways To Help Your Dog If They're Depressed, According To Experts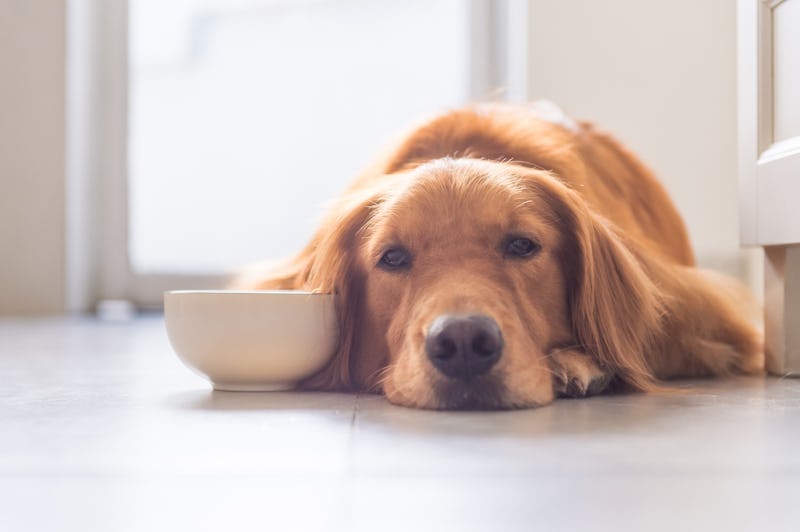 Chendongshan/Shutterstock
For folks who call themselves dog people, they probably love the fact that pups seem to always be happy, energetic, and excited to see you. If your dog is depressed, it can be hard to know what to do, because this seems to go against the very nature of what it means to be a dog. When your dog is having a hard time, you want to do everything you can to help them feel better. But sometimes treats and belly rubs aren't enough to lift a sad dog's spirits. According to experts, keeping their minds and bodies stimulated can make a big difference.
While a dog depression symptom like reduced energy could speak to your pup's mental state, it could also mean that something is wrong physically. "It's important to understand that these possible signs of depression could also be the sign of pain or larger health concern," Erin Askeland, CBCC-KA, CPDT-KA, animal health and behavior consultant at Camp Bow Wow, tells Bustle. "Always contact your vet if you notice a change in your dog's normal behavior," she says. Like humans, dogs might be content to lounge on the couch all day if they're tired from a weekend of activities. But if the lethargy lasts or you notice other symptoms as well, be sure to loop in the vet.
Here's what to do if your dog is depressed, according to experts.