If Your Last Relationship Taught You These 12 Things, The One You're In Now Is Likely To Last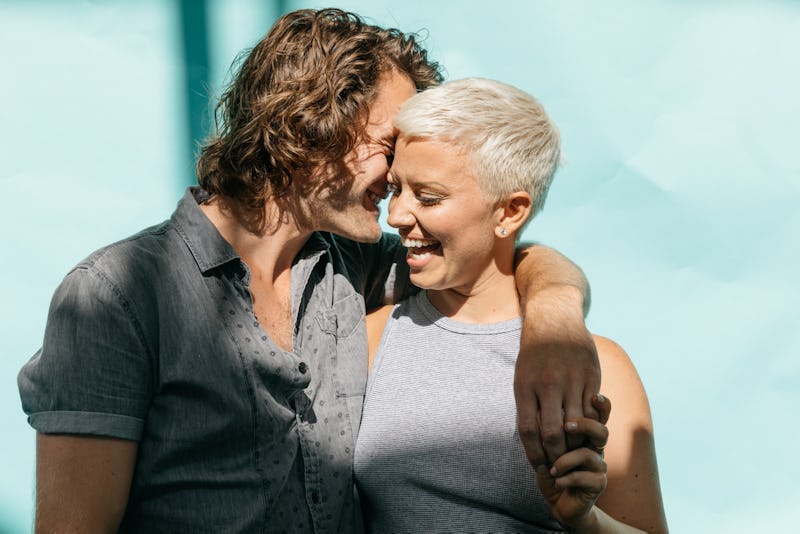 Ashley Batz/Bustle
As painful as breakups can be, they always make for great learning experiences. For instance, if your ex cheated and you decided to give them a chance and they did it again, you may learn that cheating is something you will never tolerate. The lessons you learn from failed relationships can range from the small to completely life-changing. According to experts, these lessons can help you find a lasting relationship when the right person comes along.
"It's always possible to learn something from a past relationship, even if it's just, 'I never want to experience that again,'" Lesli Doares, Couples Consultant and Coach, tells Bustle. "Every relationship we're in moves us closer to the one we want if we're willing to do some reflection."
Self-reflection after a painful breakup isn't always easy. As Jenna Ponaman, CPC, ELI-MP, Relationship Coach and Expert, tells Bustle, failed relationships will force you to look at the deepest parts of yourself to identify inner weaknesses. As difficult as that will be, it will help you find strength to move forward onto much better things.
"Failed relationships don't just teach you what you don't want, they show you that you are capable of so much more," Ponaman says. "They are a direct reflection of your potential to have more, have better [connections], and to feel fulfilled in ways you never thought possible."
When you've done enough reflecting, you're better able to enter into a new relationship that's both fulfilling and healthy. So, according to experts, if you can say that your last relationship taught you these things, the one you're in now is likely to last.