If Your Partner Does These 7 "Common" Things, They May Be Hiding Something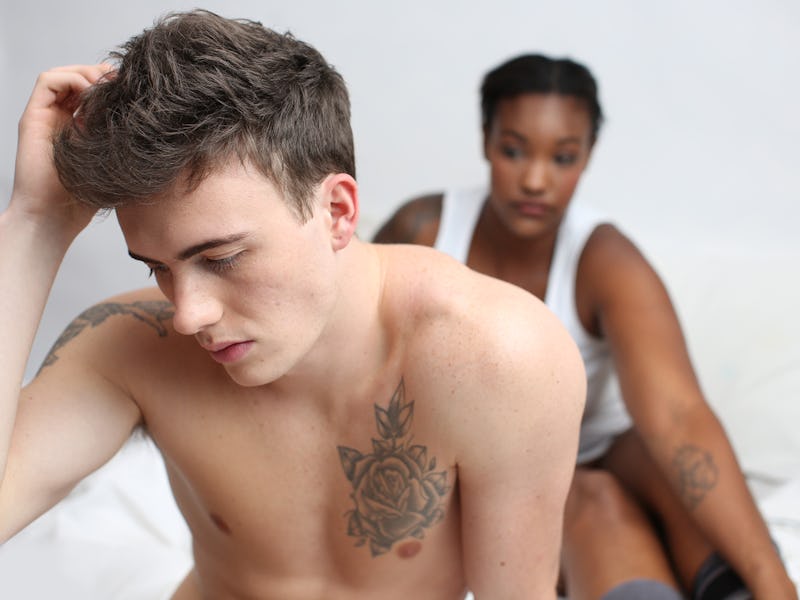 Ashley Batz/Bustle
Trust is one of the most important parts of a relationship, but sometimes it can be difficult to figure out whether or not your partner is being completely honest with you. Luckily, there are some telltale signs that someone is not trustworthy, and there are some common habits that could indicate your partner is hiding something from you. If you have an instinct you can't seem to shake, and you happen to find your partner engaged in these suspicious behaviors, it might not just be in your head.
"People engage in these habits because they feel a level of guilt and responsibility," couples and family therapist Tracy K. Ross, LCSW tells Bustle. "They may have justifications outwardly, but an internal moral compass will express what it really feels ... It can be impossible to experience this complex set of emotions without some 'tells.' Often there is an unconscious wish to get caught and have your partner really understand what is going on for you."
Everyone reacts differently when it comes to their privacy — whether or not they have something to hide — but if something seems off, it can be useful to know what is considered some questionable behavior. If your partner does some of these seven common things, experts say they may be hiding something from you.