If Your Partner Does These 7 Things After The Honeymoon Phase Is Over, They're "The One"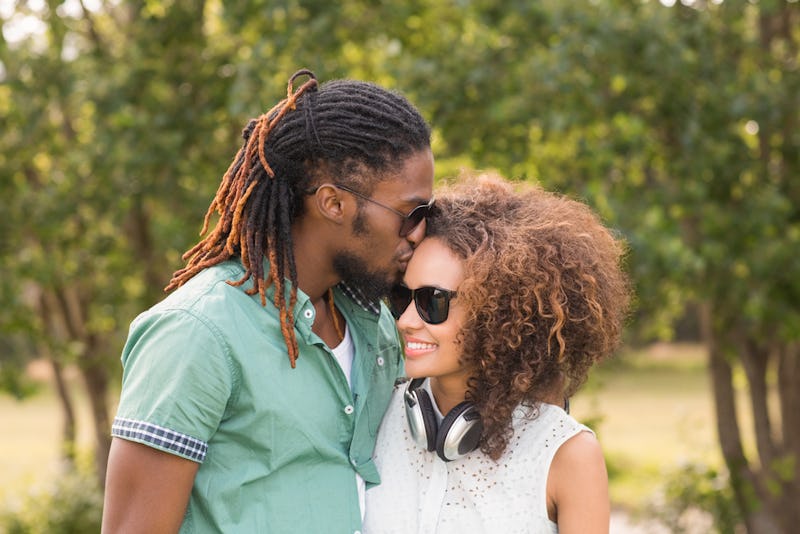 wavebreakmedia/Shutterstock
The high you get from being in the honeymoon phase of a relationship can make you feel like you've finally found "The One." When your relationship is picture perfect, as it tends to be in the early days, it's easy to overlook any potential red flags. So how can you tell if your partner is truly your person? According to experts, your partner's post-honeymoon phase behavior can clue you in.
"The honeymoon phase can be deceiving," Amica Graber, relationship expert for TruthFinder, tells Bustle. "When you first meet someone, lust and attraction can scramble your judgment. Calling someone 'The One' early on in a relationship may be putting too much pressure on the relationship before it's truly developed. So it's wise to take a step back and see how things develop over time."
There are many red flags and dealbreakers that only pop up once the honeymoon period is over, like major incompatibilities and how your partner responds to conflict. These are things that tend to unfold over time.
But it's equally important to observe the positive things about your partner once the honeymoon phase has ended. According to experts, if your partner does the following things after the honeymoon phase is over, you may have found "The One."