7 Ways To Help A Partner Who Is Afraid Of Commitment But Wants To Try, According To Experts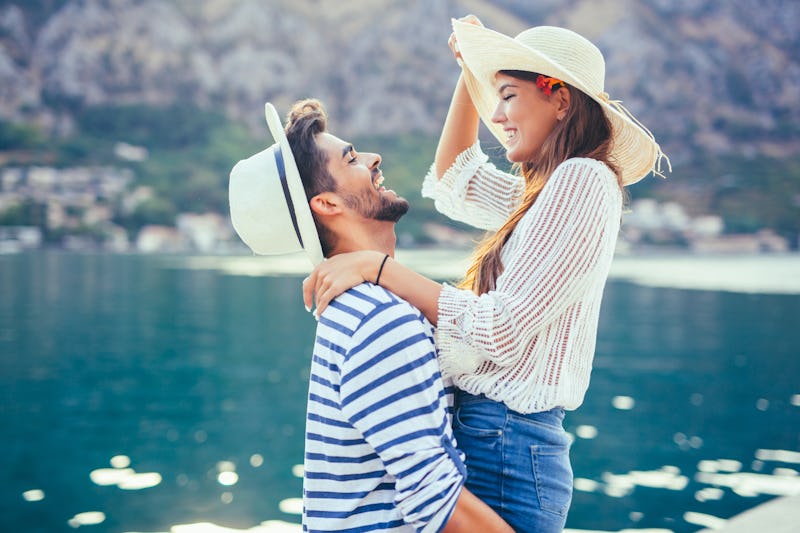 Shutterstock
In an ideal scenario, the person you really like and see a future with will feel the same about you. But it's not uncommon to find yourself in a situation with someone who acts like a loving partner, but isn't into commitment. The reality is, you can't make someone want a serious relationship if they really don't want one. But according to experts, there are some things you can do to help a partner with commitment issues be more open to the idea of having a relationship.
"A true commitment-phobe is generally someone with an avoidant attachment style," Channa Bromley, matchmaker and dating coach, tells Bustle. "It's a form of putting on armor. It's a defense mechanism to protect them from potential pain."
You learn your attachment style during childhood. How your parents interacted with you can affect how you are in relationships as an adult. "Our attachment style influences how each of us reacts to our needs and how we go about getting them met," Bromley says. For those with avoidant attachment, this typically means avoiding commitment and getting emotionally close to others.
There are other things that can make someone scared of a comittment. For instance, a bad relationship can put someone off from wanting to get serious again. A person can also just be scared of losing their sense of freedom.
While you can't force someone to change their mind, you can help them see relationships in a more positive way if they are open to it. So here are some things you can do to help a commitment-phobe have a serious relationship if it's something they want, according to experts.