If Your Partner Needs A Lot Of Emotional Support, They're Probably 1 Of These 4 Zodiac Signs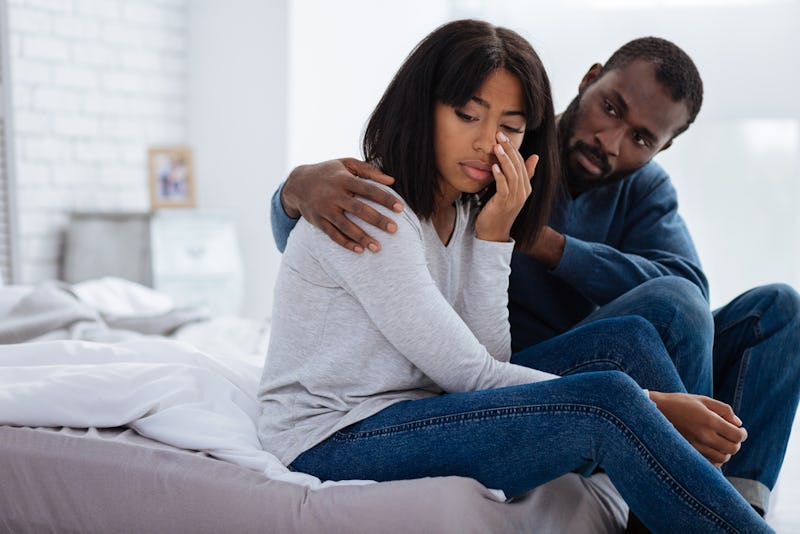 Dmytro Zinkevych/Shutterstock
If your partner is dealing with the loss of a loved one or a mental health problem, they're likely going to need you to be there to listen. But some people need a lot of emotional support from their partners on a regular basis — not just when a crisis arises. Whether that means listening while they vent about their friendship problems or giving advice on how to handle a difficult situation at work, you're the person they look to for help.
For some people, having space in a relationship is necessary. For example, Sagittarius typically prefers relationships to be all fun and adventure and are notorious for leaving at the first sign of possessive behavior, Joanne Madeline Moore, an astrologer, creator of Boho Astro, and author of Love and Sex Signs, tells Bustle. "If you cramp their freedom-loving style then they will happily head for the hills, without a backward glance," she says. But the opposite is true for others, who need the support of their partner on a regular basis. For a Cancer or a Libra, being emotionally intimate with their partner is crucial, and space isn't all that important.
Here are the zodiac signs that are most likely to need emotional support from their partners, according to experts.