If Your Partner Says These 9 Things To You, It May Be The Beginning Of The End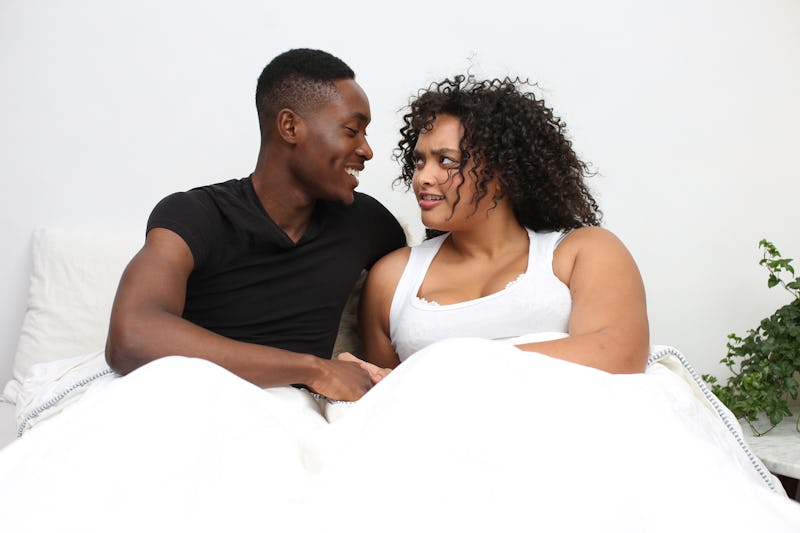 Ashley Batz/Bustle
What your partner says to you can mean a little bit more than what's on the surface. And if you've hit a rough patch, it can be quite natural to pay extra attention to what is said. Signs a relationship is falling apart can vary widely, but there are certain clues that are right there in the open. Your partner may be indicating their feelings about your future in what they say.
"Communication usually turns distant and closed off when a breakup is going to happen," David Bennett, certified counselor and relationship expert with Double Trust Dating, tells Bustle. "This happens in verbal communication, but I would also look for distant non-verbal communication, like body language changes, including less touching, keeping distance, [and more]." Beyond just being able to emotionally sense the beginning of the end, you can also look for specific clues.
"Research from couples expert Dr. John Gottman suggests that there are four indicators that signal poor communication and can be terminal for a relationship, [criticism, defensiveness, contempt, and stonewalling]" Mark Shoemaker, M.A. Licensed Professional Counselor Intern at Revive Counseling tells Bustle. Many of the things your partner might say before a breakup will fall into those four categories.
No one thing said can be a sure-fire predictor of a breakup, but many of these little phrases may be hints.
Here are nine things your partner might say to indicate the beginning of the end of your relationship.