Couples Therapists Say These 7 Things Almost Always Lead To Break Up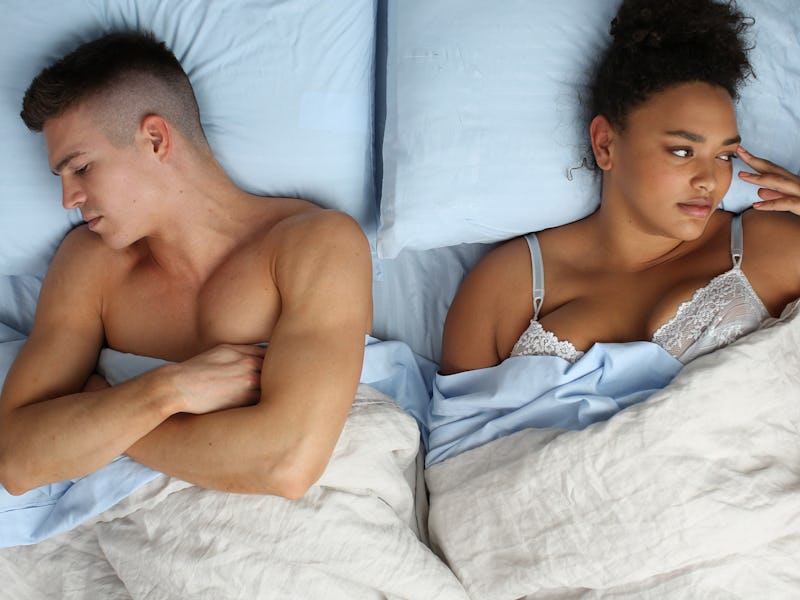 Ashley Batz/Bustle
People will break up for a number of reasons. Sometimes the signs of an impending breakup will be easy to spot. For example, you might fight a lot or someone might've cheated. In other cases, one partner might just decide they're no longer happy and will end it out of nowhere. Although so many factors go into whether a relationship ends or not, therapists say there are a few surprising things that lead to a breakup that you should look out for.
"It is crucial to keep your finger on the pulse of your relationship issues before they become a wedge between you and your partner," couples psychotherapist and author, Dr. Fran Walfish tells Bustle.
If you want your relationship to work out, it's easy to tell yourself everything is fine and ignore the red flags that are present. "Some people just have a harder time than others confronting conflicts in a relationship," Dr. Walfish says. But in doing so, that can actually make your relationship problems worse, not better. As she says, communication and talking are the glues that hold people together. So if you see any issues it's important to bring it up.
There are so many different things that can lead to a breakup. According to experts, here are some surprising things that almost always lead to one.