If You're Doing These 10 Things In Your Relationship, You May Have Savior Complex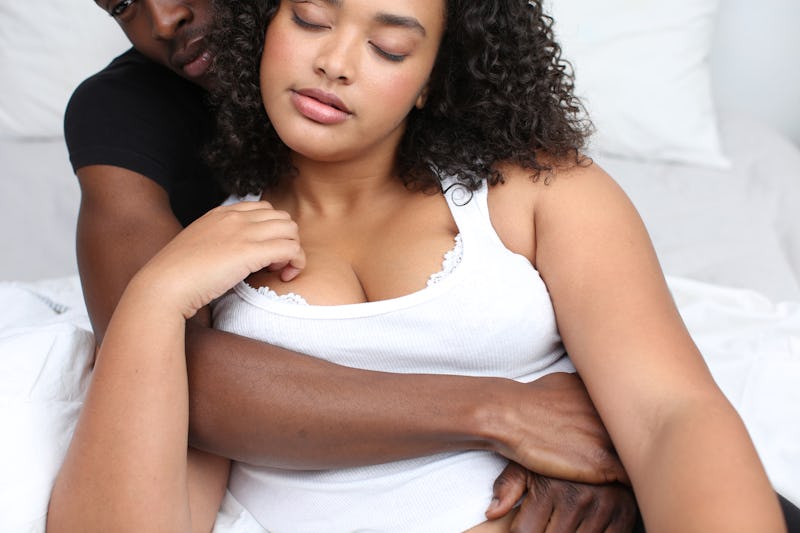 Ashley Batz/Bustle
In an ideal relationship, both partners support each other as they grow and change. But for some people, helping their partner change becomes their sole mission, an aspect of their relationship that clouds all other parts, and makes actually flourishing as a couple next-to-impossible. This relationship savior complex may seem harmless and sweet, but it can actually be a major issue for couples.
In essence, having a savior complex means that you believe you can save someone else from their own problems, and often that you're more enamored with fixing your partner than loving them for who they are. "A person with a savior complex believes that saving the other person is the right thing to do," Emily Mendez, M.S. EdS, tells Bustle. "They believe that they are helping the other person ... Although a savior complex might seem altruistic on the surface, it is rarely a healthy thing." The main problem with a savior complex, experts agree, is that it doesn't help the person on the receiving end at all.
"Relationships are supposed to be mutually enjoyable and give-take, not charity cases," David Bennett, certified counselor and relationship expert, tells Bustle. If you have a savior complex, you might not notice it, but it's likely making neither you nor your partner as happy as you could be. What seems like putting in the work could really be a sign that things are going down an unhealthy path.
Here are 10 signs that you may have a savior complex in your relationship, according to experts.