In The Bustle Booth With Alyssa Forever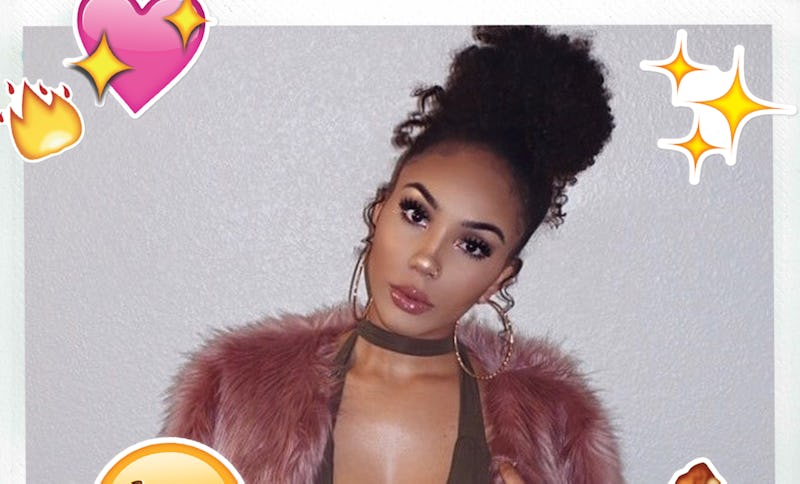 When celebrities hang out with Bustle editors, we want to give them the chance to leave their mark. Literally. So we hand them a pen, a piece of paper, a few questions, and ask them to get creative. The rest is up to them. This time, Alyssa Forever is leaving her mark in the Bustle Booth.
With more than 1.1 million subscribers on her YouTube channel, it's safe to say Alyssa Forever has captured the hearts of many beauty enthusiasts. She's your one-stop shop for makeup, hair, and lifestyle advice, which means you can always count on learning something from her. And her videos cover a range of topics. Sharing styling advice for people with curly hair? Check. Offering makeup tutorials using only black-owned product lines (and challenging other YouTubers to do the same, known as the B.O.M.B. challenge)? Double check. Revealing personal stories that make your jaw drop (she's been arrested more than once and has no problem laughing about it)? You got it: check, check, check.
In collaboration with OGX and their #RockWhatYouGot campaign, we got the opportunity to sit down with Alyssa in the Bustle Booth and get to know her a little better and celebrate the curls she's got. Check out how she feels about shaving the side of her hair, the word "lit," and what sends her down the Instagram rabbit hole.
This post is sponsored by OGX.