In The Bustle Booth With Kaitlyn Dever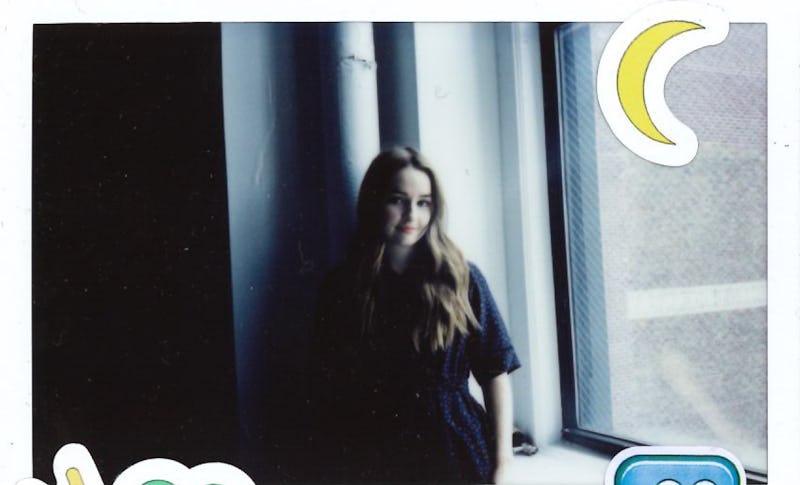 Rachel Simon/Bustle
When celebrities hang out with Bustle editors, we want to give them the chance to leave their mark. Literally. So we hand them a pen, a piece of paper, a few questions, and ask them to get creative. The rest is up to them. This time, actor Kaitlyn Dever is leaving her mark in the Bustle Booth.
Kaitlyn Dever might be an unfamiliar name for some audiences flocking to her new film Detroit, but actually, the 20-year-old actor has been a rising star since 2009, when she made her onscreen debut in An American Girl: Chrissa Stands Strong. A string of TV appearances followed, with guest spots on everything from Private Practice to Curb Your Enthusiasm. And in 2011, she booked her first regular gig, playing Eve Baxter in the popular ABC sitcom Last Man Standing.
If that wasn't enough, though, Dever has also made impressive steps into a career on the big screen, appearing in films from multiple acclaimed directors. The actor has worked with everyone from Clint Eastwood (and Leonardo DiCaprio) in J. Edgar to Destin Cretton in the lauded Short Term 12 to Jason Reitman in Men, Women & Children. Detroit director Kathryn Bigelow is already the third Oscar-nominated director on Dever's resumé. But don't let the actor's glamorous career fool you — as proven by her time in the Bustle Booth, Dever is a normal young woman, obsessed with Lizzie McGuire and Chris Pine just like the rest of us.