This Netflix True Crime Investigation Could Turn Up New Evidence In A Decades-Old Case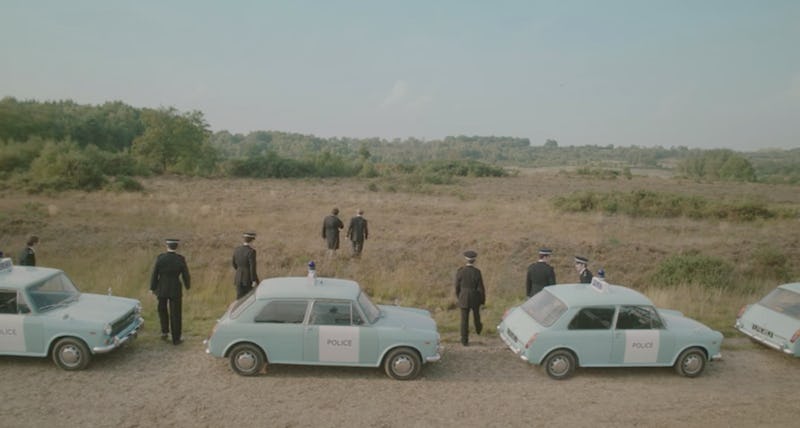 Netflix
British true crime series The Investigator comes to Netflix for its second season on Aug. 19, ready to tackle the tragic unsolved disappearances and murders of more young women. Led by the titular investigator Mark Williams-Thomas, the series explores purported new evidence that he believes links Scottish serial killer Angus Sinclair to more murders, according to the Daily Mail. To be clear, Sinclair has not been formally charged in any new crimes, but he is already serving time for several other murder convictions. Angus Sinclair is still in prison in 2018 because he was sentenced to life on more than one occasion.
Sinclair has a lengthy rap sheet as it is. According to The Sun, he was convicted of "culpable homicide" in the death of an eight-year-old girl in 1961. At the time he was 16 years old and he served a six year sentence. Twenty-one years later, in 1982, Sinclair plead guilty to 11 charges of rape and indecent assault. The Sun reported that he was sentenced to life in prison for those crimes, which had been committed against young girls. The Sun also reported that he was still in prison when new DNA testing revealed in 2001 that he was connected to the 1978 murder of 17-year-old Mary Gallacher. He was convicted of her death and sentenced to life in prison again.
According to the BBC, in 2007, his DNA was again used as the basis for the murder trials of 17-year-old Christine Eadie and Helen Scott. But the case was dismissed due to insufficient evidence. But, according to the Daily Mail, Sinclair was re-tried for those murders in 2014 and this time was found guilty and sentenced to an additional 37 years in prison. He's 73 now and will never be released from custody.
But, his name keeps coming up in connection with other murders — even though he was only ever convicted of four. According to another BBC article, six young women all went missing and were found dead from the same area in Scotland in 1977 — two of which were Eadie and Scott. The BBC reported that of all the murders in Scotland since 1968, only these six had so much in common. All the victims were killed within the span of seven months, in the same area, and all had been bound with their own clothing before being disposed of. Former special agent Mark Safarik told the BBC, "After our analysis it was really clear to me, I felt very strongly, that all these crimes had been committed by the same offender."
But, authorities couldn't charge anyone with the other four murders because all the evidence had been lost over the years. According to the BBC, Scottish police had initially planned to charge Sinclair with all six murders, but had to settle for just Eadie and Scott's when the evidence went missing. Now, The Investigator's Mark Williams-Thomas is re-examining the case and searching for new evidence that may point to answers in the four unsolved cases.
According to the Herald Scotland, the Scottish police are aware of his investigation and are working alongside him. "Police Scotland has had ongoing engagement with the production team of ITV The Investigator as they have carried out research," a spokesperson told the Herald Scotland. "The Investigator has indicated that they may have new information, witnesses or evidence in these cases, therefore we have requested details of the new witnesses and accompanying evidence in order that we can fully explore these matters."
But, the spokesperson was sure to note that exploring possible new leads does not mean anyone is an official suspect or will be formally charged. "[We] can only bring criminal proceedings where there is sufficient credible, reliable and admissible evidence in law to justify bringing a case to trial. As with all cases, we will carefully consider any new evidence that comes to light," the statement concluded.
But, whether new evidence is found or not, Sinclair is staying firmly behind bars for the four murders he's convicted of committing.
If you or someone you know has been sexually assaulted, you can call the National Sexual Assault Telephone Hotline at 800-656-HOPE (4673) or visit online.rainn.org.