Is Ariana Grande OK In Manchester?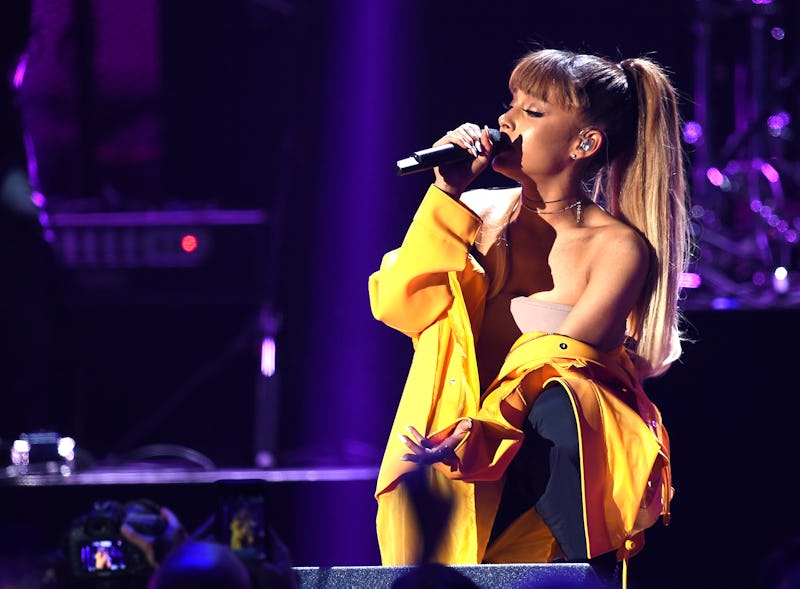 Kevin Winter/Getty Images Entertainment/Getty Images
Following reports of a two deadly explosions at her concert, is Ariana Grande okay? Grande was performing in Manchester, UK when an explosion reportedly occurred somewhere inside the venue. At this time, Billboard magazine was able to confirm through Grande's reps that Grande is okay following the incident. As one might imagine, Grande has not updated any of her social media accounts to comment on incident, although Billboard did note that Grande's reps are allegedly working to obtain answers on what exactly happened.
There have been multiple fatalities reported by the Greater Manchester Police via their Twitter account. There, the Greater Manchester Police released a short statement of the details of the explosion and its aftermath, including confirmed fatalities.
While no official statement has been issued from any authority in charge of investigating or controlling the incident, Reuters is reporting on the responses of those who were in attendance who witnessed the incident. One attendee, Catherine McFarlane, told the news outlet that "We were making our way out and when we were right by the door there was a massive explosion and everybody was screaming."
Photos and videos from the incident are popping up on Twitter in a steady stream at this time. Additionally, Buzzfeed UK reporter Hannah Al-Othman is in Manchester and, at time of reporting, was sending out updates via her Twitter of the scene around the Manchester Arena. Police and armored trucks are reportedly arriving on the scene as the area clears of civilians. Al-Othman also noted on her Twitter that heavily armored policeman were arriving on the scene shortly after the explosions.
NBC reported Tom Winter updated his Twitter account to confirm 20 dead in the explosions, with hundreds estimated to have sustained injuries from the blasts. At time of reporting, there are still no details on suspects in connection with the explosion or precise details of how this happened.
More details will surely emerge over the coming hours as this story develops.