Austen Will Be A Good Match For Shep On 'Southern Charm'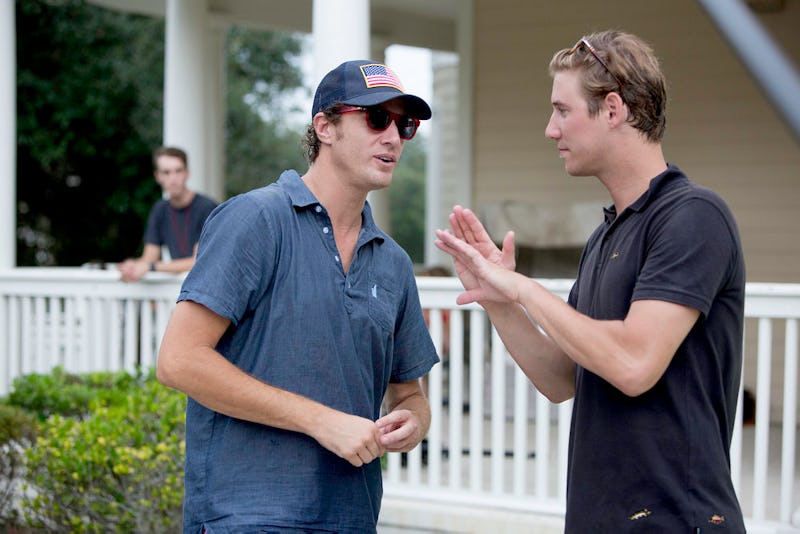 Brianna Stello/Bravo
You guys, the rumors are true. There is a new cast member for the fourth season of Southern Charm and his name is Austen Kroll. From Bravo's website, it appears that he has somewhat of an adventurous spirit and is a loyal friend, but, most importantly, he is here to give Shep some competition with the ladies of Charleston, South Carolina. So, first fans need to know, is Austen Kroll single?
Social media makes it seem like Austen is single and fully able to mingle. Oh, and he certainly mingles. Can you blame him? He's adorable. Get it, Austen. One look at his Instagram account will show you that not only is Austen constantly out and about, but he is basically never with the same lady twice. There are several shots of Austen attending various weddings and he is incredibly cozy with each of his very different dates. If you didn't know any better (and we do now), then you would assume that any one of these women could be his serious girlfriend by the way they appear in a photo together. There is even a familiar Southern Charm face thrown in for good measure, as Austen has a photo with Shep's former lady, Bailey Bial.
He wrote in the caption: "Lots of love for this lady as she spreads her wings for the adventure of a lifetime in Buenos Aires. Being somewhat of an adventurous spirit myself, you have my full support as you go on this soul searching journey in Argentina. Just don't forget about us back in Charleston!" That's right, Austen had some high praise for Bailey and if you have been watching Southern Charm, then you know that she and our boy Shep had a complicated relationship in Season 3, one that Landon was quick to roll her eyes at. With Bravo claiming that Austen and Shep are tight friends, I have to wonder if there will be any issues surrounding one of the only women to really somewhat hold Shep down.
With another eligible bachelor hitting the Charleston streets this season on Southern Charm, things are about to get even more dramatic. And that is exactly how we love it, right? Make sure you tune in to meet Austen during Southern Charm Season 4 premiere, April 3 on Bravo.