Bonner Bolton Is So Single On 'DWTS'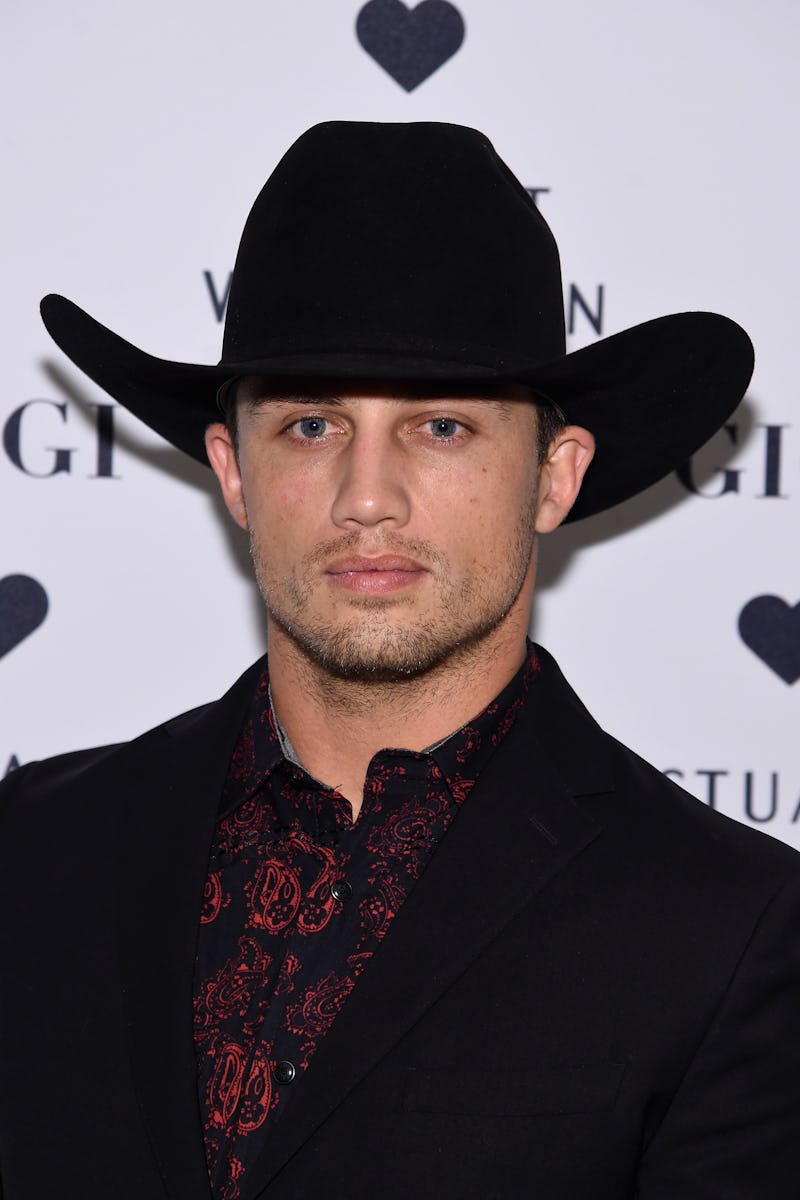 Jamie McCarthy/Getty Images Entertainment/Getty Images
It's not a season of Dancing With The Stars without a contestant to teach Americans grit and perseverance (and no, Nick Viall is not the example of perseverance I had in mind). For Dancing With The Stars Season 24, that person is Bonner Bolton. Bonner is a champion bull rider who is just coming back from a terrible injury — he broke his neck during a competition, and he was paralyzed for a whole day while they were sorting out his injury. And while it's amazing that he recovered and he can even dance today, I want to talk about something else — how hot he is! (We're all allowed to be a little shallow.) Is Bonner Bolton single on Dancing With The Stars?
I ask because he is attractive but also because Bonner and his partner, Sharna Burgess, have some insane chemistry on Dancing With The Stars. They (of course) did a cowboy-themed dance for their first number, and I thought that they were going to drive off into the sunset together! And it's only the first night! Could they be involved? I know it's cliché to think that dance partners would be romantic partners, but there are an awful lot of pictures of Sharna on Bonner's Instagram, and no pictures of any other women that aren't in his family. Hmm… is there a connection here?
There could be, there may not be, who knows? I guess we'll see as the show continues on, but so far, Sharna and Bonner are a great combination — they call themselves Team Denim 'N Diamonds. If you want to see more of that hot burgeoning relationship, vote, vote, vote, because without sexy dancing, what else is there on Dancing With The Stars?