Brendan Cole's Cryptic 'Strictly' Comments Will Have You On The Edge Of Your Seat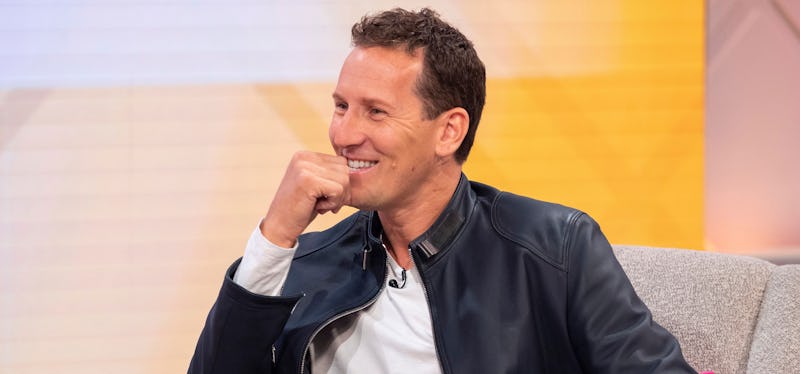 Strictly Come Dancing has been moving along without one of its most recognisable professional dancers — but has anyone noticed something's missing? Of course they have. Fans have been calling for Brendan Cole to come back, and word on the street is it could actually be happening. So, is it true? Is Brendan Cole returning to Strictly Come Dancing?
Appearing on Monday morning's Lorraine, Cole addressed rumours that he's been asked to return after being axed from the show earlier this year. Turns out, BBC bosses have not asked him back. He told host Lorraine Kelly: "People have been saying quite a lot, 'They need to have you back'. If they asked, I wouldn't go back.
"I've had an incredible year. Strictly takes over your whole life, you have no time at all. The things I've been able to do, it's been an incredible year."
However, it's not all bad news. Just because he's not returning to Strictly just yet, it doesn't mean he won't in the future. Cole explained that even though Strictly is "definitely part of [his] past" and the exit came "at exactly the right time," he is open to the possibility of returning, just not as a professional dancer. Is he hinting that he may replace one of the judges one day?
To clarify these cryptic comments, I reached out to the Strictly press team to confirm whether or not they had actually asked for the dancer to return; as a judge or as a professional dancer. A spokesperson neither confirmed nor denied the possibilities. Instead, they referred me back to Cole's comments that if he were asked to return, he'd decline.
So for those hoping for a guest judge appearance of some kind from Cole this series, it looks like you're outta luck. But I definitely wouldn't rule it out for the future. I mean, Cole as a judge? Now that would definitely make for some interesting viewing since he's had a decade's worth of experience as a Strictly professional and was often outspoken towards the judges.
During the interview on Lorraine, Cole opened up about not being part of the Strictly pro line-up for the first time ever. He said: "It's a bit odd not being there. Not so much now that it's started. I've moved on, next chapter of your life, but when the pros all got together for the pro rehearsals in August I was a bit like, 'Oh all my friends are there hanging out together and I'm not there,' but it's alright."
Cole also shed some light on why he was axed from the BBC show in the first place. Whilst there were rumours that it was down to argument with Shirley Ballas, the dancer said at the time that it was down to his "strong character" and "strong views" in an interview with the Mirror. But when it came to discussing reports about the Strictly pros forming "a union amongst themselves to call for a bigger salary," as reported by The Sun, Cole pointed out that he "was the one that said, this is what we want," and "that's probably the reason why [he's] not there anymore."
Whilst the BBC have not provided comment, at least Cole seems to have been enlightened somewhat as to why his time on Strictly came to such a sudden close. Let's just hope he makes a return in the near future, Strictly feels too different without him.