The Real Reason 'Strictly' Axed OG Pro Brendan Cole Is Actually So Sad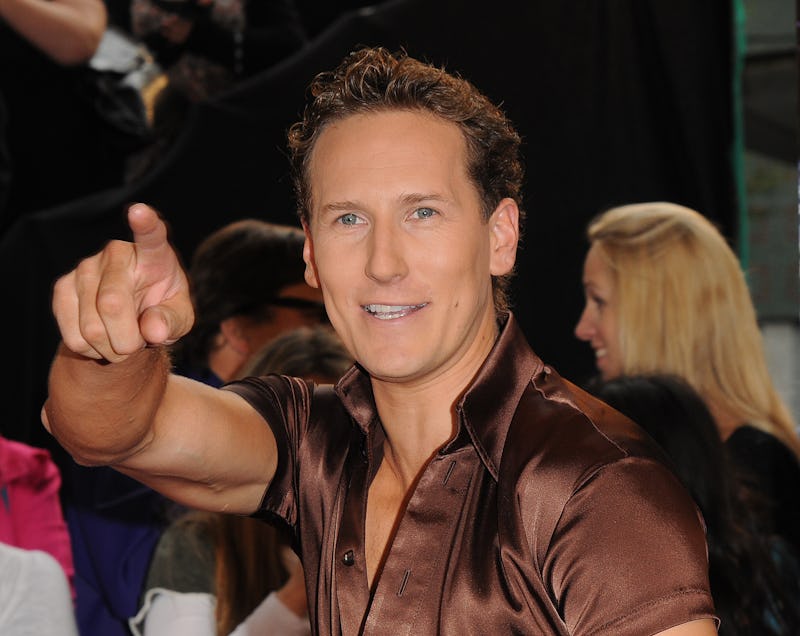 Stuart C. Wilson/Getty Images Entertainment/Getty Images
Brendan Cole has been a huge part of Strictly Come Dancing since the beginning, in 2004. He has dedicated more than a decade of his life to the show and was one of the most recognised professional dancers. So it came as a bit of a shock to all when it was announced he would not be taking part from this year's series. Or ever again for that matter. But why was Brendan Cole axed from Strictly Come Dancing?
Well, let's begin with how exactly the news was broken. Cole himself was the first one to confirm rumours that he would no longer be on the show after much speculation. In an interview on ITV's Lorraine in January earlier this year, the dancer revealed his contract had not been renewed for the 2018 series — and he really did not see that one coming.
"It's quite, actually, hard to talk about," he told the talk show host. "The BBC haven't renewed my contract. We get contracted year upon year. They've made an editorial decision to not have me back on the show. I'm a little bit in shock. I'm quite emotional, a bit raw about it."
He continued: "It's done via a process of a phone call and stuff. I have had 15 incredible series on the show. I'm very proud of the whole show. It's a great team."
Describing how he felt about it, Brendan said: "I'm disappointed. It's very hard to talk about. It's a recent decision."
The BBC also released a statement about its decision to drop Cole. A spokesman for Strictly said at the time: "We'd like to thank Brendan for being part of the show since the beginning - winner of the first series - and for the contribution he has made to its success. We wish him all the very best for the future."
However, neither the BBC nor Cole explained the exact reasoning for his sudden departure. He has famously always been one of the more controversial professional dancers on the show, and was never afraid to speak his mind if he felt the judges' comments or scores were unfair. Many have speculated that this was the underlying reason why Brendan was let go, with his behaviour towards new head judge Shirley Ballas being the final straw.
Following an on-air argument between Cole and Ballas, a source told The Sun: "It was the final nail in his coffin. That was the moment when they decided they'd had enough. The judges felt he was putting her down publicly and he thought he knew better than the head judge. They thought it was totally disrespectful."
However, three months before Cole revealed he was leaving the show, he addressed rumours there was a feud between him and Ballas, denying suggestions they ignored each other backstage and didn't speak. In addition, Ballas also insisted no such feud existed. During an appearance on Loose Women, she said: "I never had a spat with Brendan Cole – I want to make that clear. I never had a spat with Brendan Cole. I didn't."
So why was Cole axed from Strictly? Well, it doesn't look as though anyone apart from the show's producers know the real reason. Even Cole himself told the Mirror earlier this year that he wasn't sure of the exact reasoning. He said: "I'm sure I'll never know the ins and outs. I'm a strong character within the show, I have my strong views. Some like it, some don't."
However, one person that thinks they do know if former judge Len Goodman. According to the Strictly veteran, who has retired from the series, producers axed Cole because the show needed an update. He told the Press Association: "I think shows are a bit like a plant. They do need a little pruning now and again to keep them healthy. All I know is I thought Brendan was a fabulous dancer and I liked the fact he had a little bit of sass about him."
I have contacted the BBC to clarify why Cole was dropped from Strictly and to find out if there is any truth to Goodman's claims. However, I am yet to hear back.
Love him or loathe him, one thing's for sure: Strictly Come Dancing will never be the same again.
Strictly will next be on TV this Saturday at 6.15 p.m.