Here's What Happened When A Defense Lawyer Was Charged With His Wife's Murder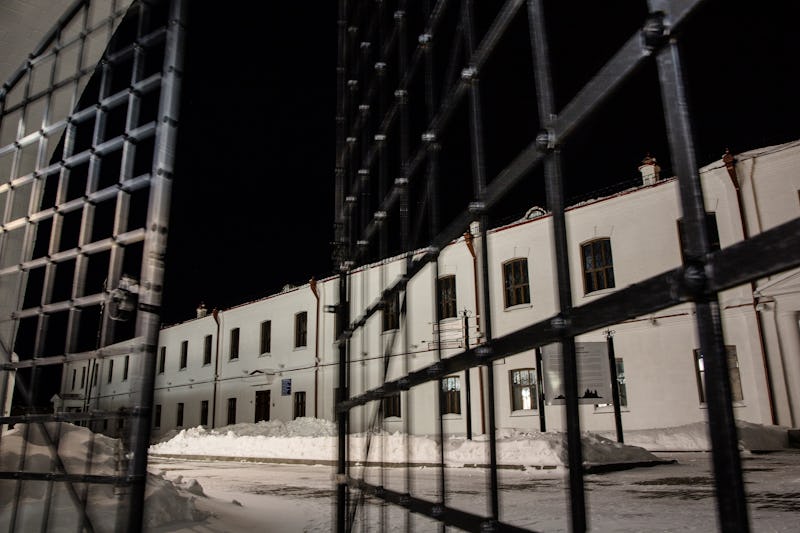 Alexander Aksakov/Getty Images News/Getty Images
The new episode of The Perfect Murder on Investigation Discovery highlights a case from the mid-2000s that took place in a sleepy New York town. In 2008, high-profile lawyer Carlos Perez-Olivo was convicted of murder in the second degree after the tragic death of his wife Peggy, according to The Journal News. He claimed his innocence and offered other theories, but his defense was not enough. He was sentenced to 25 to life. So, is Carlos Perez-Olivo still in prison in 2018?
The trial marked the fourth murder trial that the former defense lawyer ever lost — and it was his own. (He wasn't officially representing himself in his case, though.) According to the New York Times, he'd won 32 murder cases, losing only three in his time as a lawyer. But Perez-Olivo had been disbarred only a couple of months before his wife's death. According to CNBC, he was accused of charging his clients for services not performed. Court documents show he was disbarred in August 2006 and ordered to pay restitution to the affected parties.
In November 2006, Perez-Olivo drove his wife Peggy to the hospital. She'd been shot in the head, according to The Journal News, and died shortly after. A separate New York Times article reported that Perez-Olivo claimed that his car had been run off the road by a man who then shot Peggy in the head and Perez-Olivo in the stomach.
Perez-Olivo theorized that the shooter could have been someone hired by one of the clients he'd defrauded. But the police had another theory. The New York Times reported that Perez-Olivo himself was investigated for 13 months before he was charged with his wife's death. A break in the case came when he was tied to the murder weapon, a gun found in a nearby lake.
When he went to trial, Perez-Olivo, who was a neighbor of Bill and Hillary Clinton's in Chappaqua, New York, had an estate sale to raise money for his defense. According to the New York Daily News, he even sold a large amount of his dead wife's belongings such as shoes, clothes, and purses. Ultimately his defense failed, though, and The Journal News reported that Perez-Olivo was convicted for "second-degree murder and criminal possession of a weapon." His sentence was 25 years to life. Another article from The Journal News reported that he later tried to appeal his conviction, but was denied in 2015.
According to New York inmate records, the now-70 year old is still serving his sentence in the maximum security Auburn Correctional Facility. But the second-degree murder conviction versus a first-degree one means he's actually up for parole soon. Perez-Olivo is eligible for parole in December 2032, by which time he will be 84.
You can see his case unfold in Thursday's episode of The Perfect Murder titled "Defenseless." The synopsis, per TV Guide, reads:
"A car races up to the ER of a Westchester hospital. Carlos Perez-Olivo, the driver, has been shot in his side and his wife, Peggy, has been shot in the head. Investigators seek to learn what happened."
It airs at 9 p.m. on Investigation Discovery.