Cheryl Just Spilled The Tea On Those Michael B. Jordan Romance Rumours & It's PIPING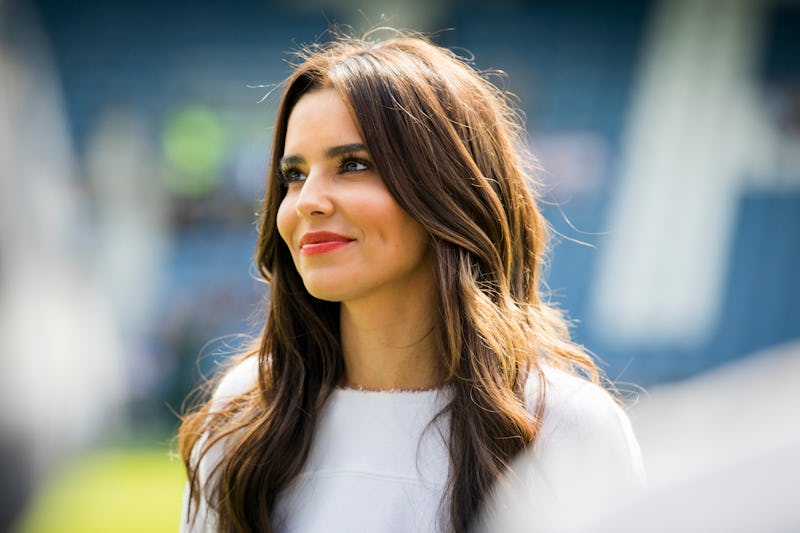 Tristan Fewings/Getty Images Entertainment/Getty Images
If there's one person I'm completely in awe of right now, it's Cheryl. For someone that is constantly being talked about when it comes to her private life, she holds her head up high above the drama and makes a hit song out of it. Like, how more badass can you get? Well, thanks to speculation of a rumoured romance between Cheryl and Michael B. Jordan, the singer is stomping out the rumours before they can even properly formulate.
All this speculation of a romance began during Cheryl's appearance on The Graham Norton Show on Nov. 30. After performing her latest single 'Love Made Me Do It' — a song about how easily she falls in love — Cheryl made her way to the sofa and sat next to Michael B. Jordan. She got a little flustered with the situation mid-way through the interview and straight up swooned. TBH, so would I if I had the opportunity to sit next to Jordan.
Her hilarious reaction — and the obvious chemistry between the two — created a storm of speculation on Twitter, with viewers commenting that the two were either in a relationship, or would eventually be in one.
But in true Cheryl style, the singer addressed the rumours backstage at the Capital Jingle Bell Ball on Sunday night (Dec. 9) in an interview with breakfast host Vick Hope. "I promise you nothing's happening," Cheryl said in regard to the rumours. "That's a pinkie promise... yet," she added cryptically, only to reveal that the last part of that sentence was a joke.
Anyway, as she mentioned during singer Jessie Ware's podcast 'Table Manners', she's got everything she needs at the moment. "In my romantic area I'm not as evolved. That area has just stopped, it's the end... it's the end. I've got the man in my life now, I do," she said referring to her son Bear. OMG so cute, I can't.
The singer also opened up about her four-year break from the music industry, and how much it boosted her overall wellbeing. Sometimes you've just got to get away from it all to appreciate what you really need.
"I needed it for my sanity. I honestly didn't know how much I needed it until I did it. I'd just had enough. I wasn't inspired, I was jaded. I felt like a negative space I was living in and then you get to the point where it's like 'What's the point'? I could be doing something I hate doing and feel the same way, so why am I like putting myself through this?" she explained.
"All the music and all the songs that I've got ready were done way before we split — none of them are about anybody. I wasn't sat writing a love poem to anyone or about anybody.
She added: "It's something that anyone who's been in love will be able to relate to in some way or another. It's catchy and fun. It's not about one specific person or relationship, it's more about me being the lover of love that I am. I just love love!"
Same, Cheryl. Same.