Cheryl Could Be Making A Return To 'The X Factor,' But It's Not What You Think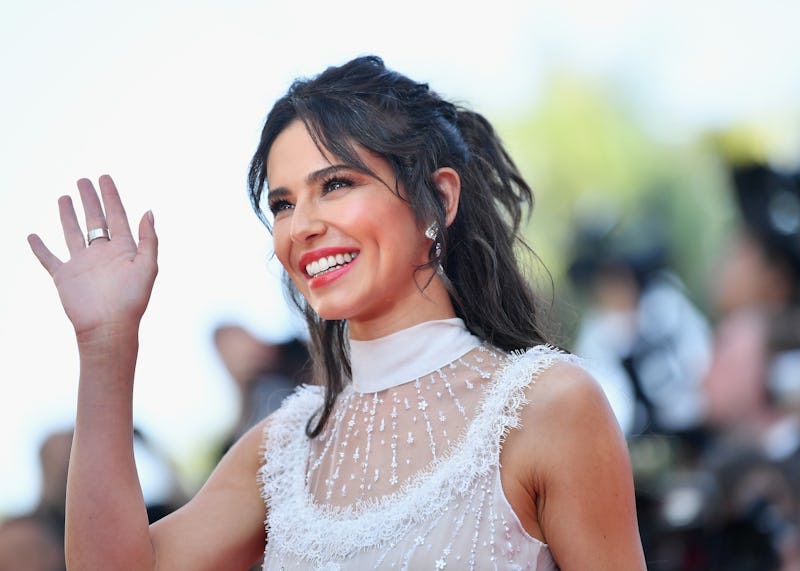 Emma McIntyre/Getty Images Entertainment/Getty Images
Even though this year's The X Factor live shows have yet to grace television screens, they're already proving to be a pretty major talking point. After Sharon Osbourne declined an offer to guest judge, fans of the show have been left wondering who will be taking her place. I love a good mystery, and all this speculation has got me thinking: is Cheryl returning to The X Factor?
The singer previously declined a fully-fledged return to the show in favour of a spot as a dance captain on new show The Greatest Dancer, the upcoming BBC dance talent competition produced by none other than Simon Cowell. But according to The Sun, Cheryl will be back this series, debuting her new single 'Love Made Me Do It' during the live shows stage.
I mean, everyone loves a good comeback, and after four years away from the music limelight, Cheryl's is undoubtedly going to be iconic. A source told The Sun that she will "be pulling out all of the stops to make sure that this is one of her most talked-about performances to date."
I am so ready, OMG. Cannot wait.
But could the return also signal the beginning of a role role as guest judge? I reached out to a representative for the show to see if I can find out anything concrete, but have yet to receive comment.
It's not totally outside the realm of possibility, since someone's gotta fill in for Robbie Williams when he goes on tour in November. But if you go by previous judges, Cheryl isn't the only one that Cowell could choose to fill the gap. I mean, an appearance from Dannii Minogue or Tulisa would be the ultimate throwback.
But it's clear that Cheryl has a special place in Cowell's heart, as she was his surprise guest during the Judge's Houses last year. It was this appearance that made her excited about the show again after quitting in 2016, as she revealed in an interview with The Daily Star. "I'm just invested in the show," she said. "I love it and I love seeing talent and doing what we do. I absolutely love the show."
She continued: "I just want to be with [son] Bear a little bit longer. I've got that luxury lifestyle — some mothers don't have that luxury and have to get back to work but I'm just taking it as I can."
As her role as a dance captain on The Greatest Dancer (set to air in 2019) will obviously be taking up a lot of her time, a guest judge spot on The X Factor could be absolutely perfect for her.
I must admit, I have missed seeing Cheryl on my TV screen. As much as I have adored seeing her living her best life with her celeb pals on her Insta feed — @cherylofficial — I'm totally ready to hear that beautiful Geordie accent delivering top notch singing advice on my telly once again.