Cheryl's New Single Is A Badass Anthem & People Think It's About Liam Payne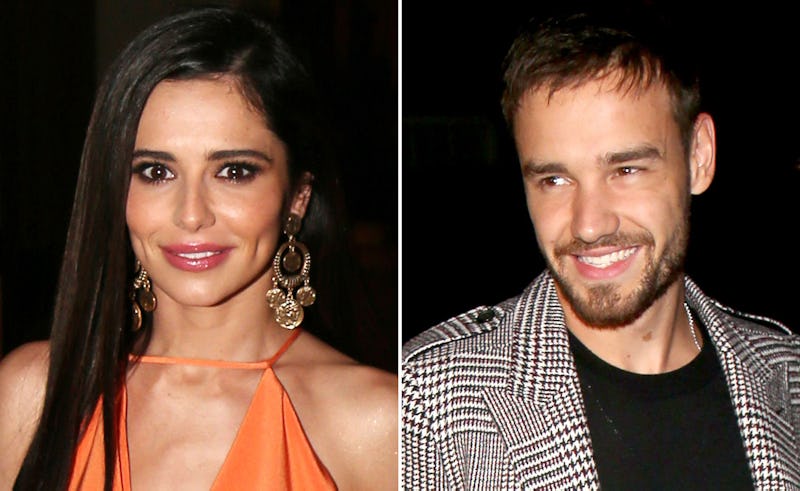 Beretta/Sims/Shutterstock
It's been four long years since Cheryl's last album Only Human and IMHO, it's about time she made a comeback. Obviously she's been busy with her little bundle of joy Bear Payne as well as on a sadder note, her split from her son's father Liam Payne of One Direction fame. However, she recently revealed her fifth album is on its way and apparently one of the songs featured on it fires shots at all the boys she's loved before. So, is Cheryl's new single about Liam Payne?
According to The Sun, the first single she'll be dropping from her new is called 'Love Made Me Do It' which touches on her former flames — including the One Direction star. An insider alleged to the outlet that it's an "expletive-ridden track" and the lyrics include a line where she talks about how she's a "sucker" as she "falls in love" with "every f***er". In other words, it basically sounds like an anthem for anybody who's ever had to deal with a f*ckboy on Tinder or Grindr, which I am so here for you.
The source continued: "It is a very edgy pop-dance track and not a typical song which you would expect from Cheryl."
The insider also added: "She's not holding back on her feelings and inevitably it will lead to a lot of speculation."
I reached out to Cheryl's rep for confirmation that her new single is indeed about Liam, however, they are yet to get back to me. As soon as I do hear from them, you'll be the first to know.
Cheryl and Liam Payne confirmed their split earlier in July, releasing two nearly identical statements to their social media platforms. Cheryl's read:
The Sun claimed 'Love Made Me Do It' would also touch on "other failed romances" — which may be a reference to her ex-husbands; footballer Ashley Cole and Jean-Bernard Fernandez-Versini. Cheryl and Cole were married in 2006, but the singer eventually filed for divorce in 2010 on the grounds of "unreasonable behaviour" as reported by the BBC. Following their split, she later married Fernandez-Versini in 2014 in a Mustique wedding but filed for divorce after a year and a half, according to the Mirror.
Cheryl's music has in the past focused on romance, for instance the lyrics to one of her biggest bops Fight For This Love touched on (as the title suggests) fighting for a relationship despite being in a rough patch. Her last album Only Human came out in 2014 and featured a couple of number one singles, including 'Crazy Stupid Love' and 'I Don't Care'.
With regards to her latest material, turns out, Cheryl could be getting some superstar help as she's reportedly gone back to her Girls Aloud roots and teamed up with her former bandmate Nicola Roberts for the new album. While at Simon Cowell's summer party, she told The Sun: "Nicola and I wrote every track together. It's been great working with one of my best friends, but I'm really proud of the album and excited for people to hear the new music.
"It's pretty much finished. At this stage we're deciding what will be the first single. We're choosing between about three songs, but that's quite a nice problem to have. Thankfully I'm not looking at it, saying, 'Oh God, all this work and we don't have a hit record'. I think we do."
Well, I don't know about you, but I can't wait for Cheryl to drop her new music. Bring on her sixth number one.