Why Social Media Is Seriously Obsessed With Clay From 'The Bachelorette'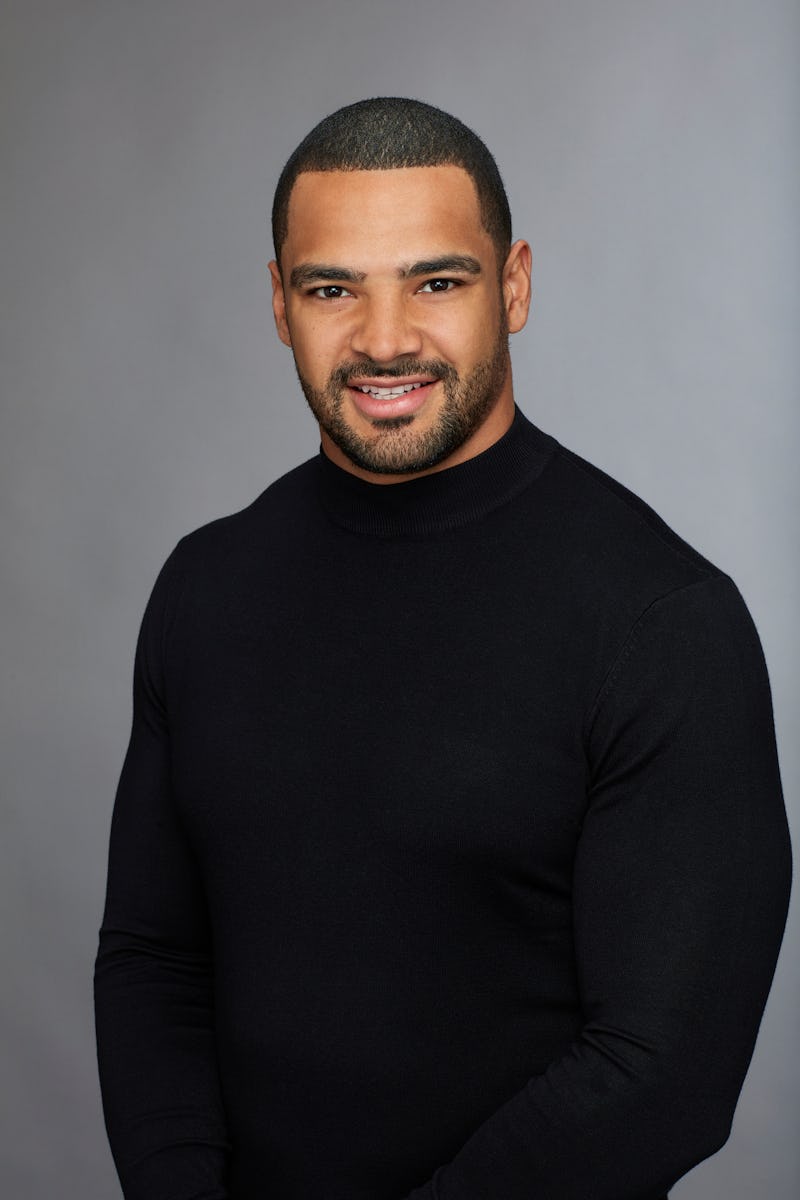 ABC/Craig Sjodin
Clay's future on The Bachelorette still remains to be seen, but that doesn't mean we can't all frantically speculate on if he has a girlfriend (or fiancée) post-show. So is Clay dating anyone after The Bachelorette?
His social media is notably absent in recent months of any ladies except for Becca — Clay is keen on posting photos from his time on the show. That's to be expected — he can't be posting new pictures with Becca, or with anyone he might be dating after the show, because either one would spoil the end of his journey on the show. He's made an impression, though, even in just the two weeks the season's been on, and not in an outrageous or disappointing way like some of the other men have. He's been super sweet, delightfully soft-spoken and even kind of awkwardly shy at times, and as it stands now, people are pretty smitten with him.
"When it was announced he'd be on the show, I checked out his social media and he just seemed like a great dude," wrote Reddit user FiftyShadesOfGregg when asked why they were a fan of Clay. "Always positive, super wholesome, involved in some charities, tons of pics with family, and he made several Game of Thrones jokes so obviously I'm already in." And from the looks of it, Twitter is full of people who have their heart eyes on for Clay.
The sweetheart persona that Clay has cultivated in just a short amount of time on The Bachelorette reportedly rings pretty true to how he is in real life. "He's a fun person to be around," Clay's former Missouri State head coach Terry Allen told the Springfield News-Leader. "99 percent of the time, he was in a good mood. He came to work just trying to get better. Nothing would surprise me with what he can accomplish on The Bachelorette."
A low-key attitude definitely stands out among this loud crowd on Becca's season of the show. Clay's first lines out of the limo were pretty adorable —"I've caught a lot of passes in my day, but if I were to land you, you'd by far be the biggest catch of my life" — and he definitely has impressed Becca enough to make it past the second round of eliminations.
Especially on a show where contestants often arrive ready to be transformed into a reality star, Clay's awkwardness is quite endearing. Between Garrett's troubling social media past, Jordan's abrasive (but kind of hilarious) personality, Lincoln's emotional breakdowns, and Colton's prior romance with previous Bachelor contestant Tia, Clay is a breath of fresh air whenever he appears onscreen. "I find Clay super endearing. His awkwardness doesn't bother me at all for some reason," wrote Reddit user gerithh. "He doesn't seem worried about it himself. That's what makes it cute."
There were even plenty of posts in one online thread with viewers saying they'd have chosen Clay to receive the first rose of the entire competition. "I'd give my [first impression rose] to him too, because he just seemed super easy-going and nice, not trying to hard-sell himself at all," wrote Reddit user poppykjellberg. This is all to say that even if Becca doesn't choose Clay at the end of The Bachelorette, there are plenty of people who've been watching who are ready and willing to leave their lives behind for him (OK, or maybe just hit him up for a cup of coffee). He's effortlessly portrayed himself as not just a heartthrob, but also a good guy, and people have taken notice.