One Of Becca's 'Bachelorette' Suitors Has Had A Long, Impressive Pro Football Career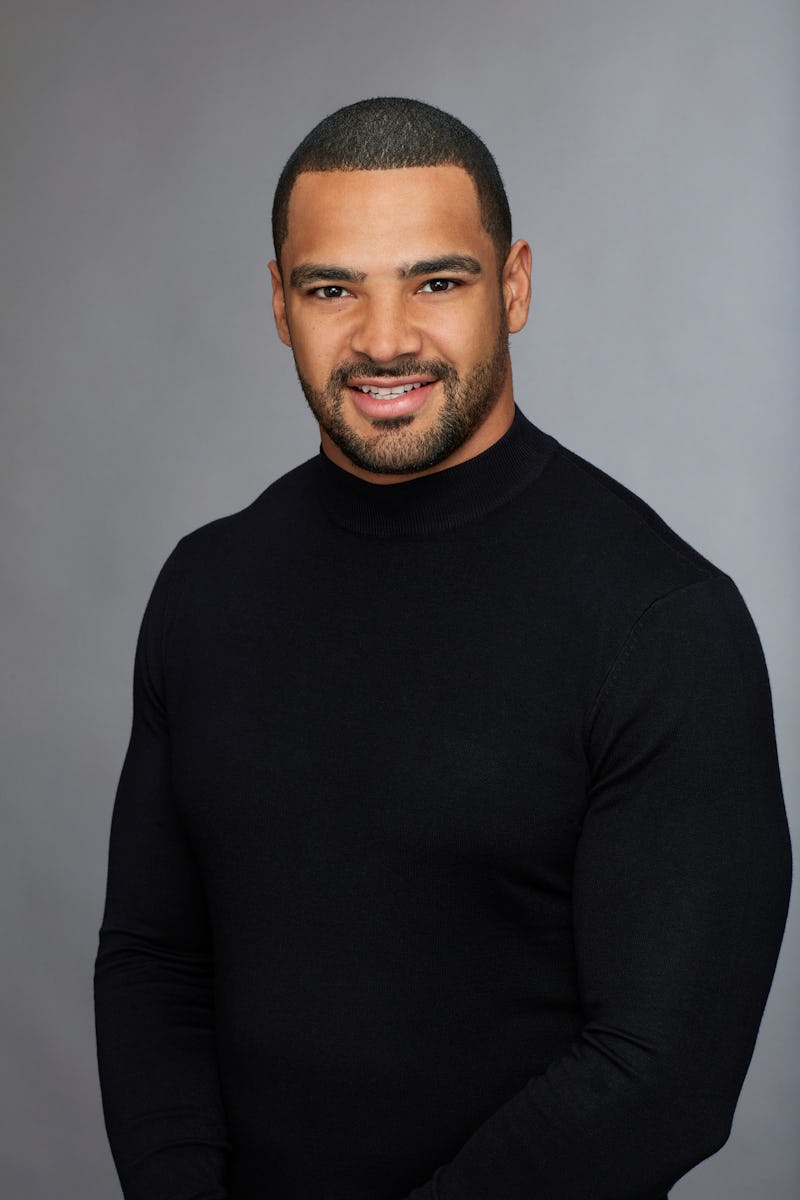 ABC/Craig Sjodin
The upcoming season of The Bachelorette has set Becca up with several athletes, including a couple who've spent time playing for the NFL. Clay's official ABC bio says he's a professional football player, so what team does The Bachelorette's Clay play for?
According to Sports Illustrated, Clay — full name Clay Harbor — is currently a free agent who formerly played as a tight end. He has been with the league since 2010, and played with the Philadelphia Eagles, Jacksonville Jaguars, New England Patriots, and Detroit Lions, before finding his most recent home with the New Orleans Saints. As for right now, Us Weekly reports that Clay is currently on the Saints' injured reserve list, so that's apparently freed up his schedule a bit to appear on the show. A source claimed to the outlet that Clay wasn't approached by the show — he applied himself. But again, that comes from an anonymous source, so it's still possible that isn't fully accurate.
Even though he's on the Saints' injured reserve list, Clay is still technically part of the team's organization, which sets him apart from other athletes appearing on this season. Another of Becca's suitors, Colton Underwood, also spent some time in the NFL, according to The Washington Post. Between 2014 and 2016, he played for the Los Angeles Chargers, the Philadelphia Eagles and the Oakland (now Las Vegas) Raiders, but at the time he's kicking off his Bachelorette run, he's been out of the professional athlete life for a while.
And of course, athletes have come through the mansion doors in many seasons past. Josh Murray, who won Andi Dorfman's season of The Bachelorette, had dabbled in minor league baseball before calling it quits at age 23, according to ThePostGame.com, long before he appeared on the show. Jordan Rodgers, whose brother Aaron Rodgers has made a huge name for himself in the NFL, won Jojo Fletcher's season of The Bachelorette, and also had a football career of his own. According to a previous Bustle report, he had signed with the Jacksonville Jaguars and the Tampa Bay Buccaneers, but never actually hit the field as a player. Last season's Bachelor Arie was an athlete too, though apparently debates exist over whether race car drivers technically qualify — but that is a hill I will choose not to die on.
Does his career limit Clay's chances? Becca told Us that she wants to go back to her normal life after she concludes her time with the franchise, but I'm sure she wouldn't be opposed to attending a few NFL games every once in a while. And, she did say that she wants a relationship in which her partner is comfortable being dedicated to his own job, too. "At the end of the day too, I love my career and I love having the drive to wake up and go to work every day. So I still always want that," Becca said. "I still want to try to get back to my life as normal as possible and eventually start a family, have children and have a career, have my partner have his own career, everything. I don't want this to change me too much. I still want to be the same old Becca that I was at the beginning."
Clay's career in professional football has spanned years now, so he definitely seems dedicated to the sport, and given how independent and career-focused Becca has said she is, it'd be great for any potential future husband to have the same outlook. Clay is just one of 28 contestants on this season of The Bachelorette, though, so only time will tell if he and Becca truly end up taking this one home.