Danielle L. Should Go On 'Bachelor In Paradise'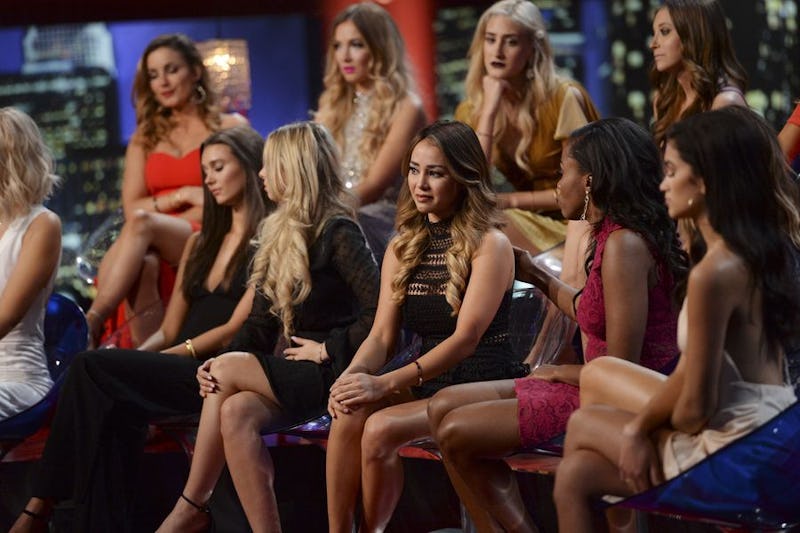 ABC/Michael Yada
One of the standout women this Bachelor season season was business owner Danielle Lombard. At first she appeared to be a frontrunner due to her independence, beauty, and clear chemistry with Nick. So, her elimination on a surprise two-on-one date shocked fans who had assumed she would last longer. On Monday, Danielle L. will return on the Women Tell All to tell her side of the story. But, after Nick, is Danielle L. dating anyone post-Bachelor? Social media shows she may be single, and I would put money on her ending up on Bachelor In Paradise.
I'm so glad there is now a place for the rose-less contestants to find love after The Bachelor. A place where it doesn't matter if you were a villain or a frontrunner. A place where time and logic don't exist. That special place is Bachelor In Paradise. The beaches of Mexico are filled every summer with rejected contestants looking for another shot at love. I believe Danielle L. is likely to have scored herself a spot in Paradise by being a well-liked contestant with a sad, early departure. Fans want her to find love, and other contestants would be lucky to find love with her.
If she signed up, Danielle L. would likely have plenty of friends in Paradise. While this probably wouldn't be the main reason she may sign on, a free vacation with friends definitely sounds appealing. There's little doubt in my mind that the show would want Danielle L. on the beaches of Mexico. She would be fought over by suitors, creating much needed love triangles and love squares. It's more a question of will Danielle L. want to take the time off to do the show? She is a busy business owner, after all. But, the show only films for a few weeks, which is much shorter than the commitment she made to The Bachelor.
There is, of course, the chance that Danielle L. is taken, but her social media points to her enjoying the single life. She recently posted a telling Instagram with the following caption: the above Instagram and captioned it:
Happy Valentine's Day Everyone! Whether you are celebrating with a loved one, family or friends I hope this day is full of thoughtfulness and affection towards people you hold near and dear in your hearts. Otherwise @postmates and @Netflix sounds pretty good too 😜
Postmates and Netflix sounds like the Valentine's Day of a single woman, but who knows? Still, there is a good chance Danielle L. is still single. While she is probably perfectly happy living it up, running her business, and spending time with friends, I hope she returns to TV for another love journey.
The pool of ex-Bachelorette dudes isn't a bad place to look for love. Many rejected contestants have found either a short term or long term love on Bachelor In Paradise. Jade and Tanner are the ultimate example of finding love and happiness on the spinoff show. In fact, many contestants say that while the filming schedule is shorter on the spinoff, you end up spending more time with your potential mate. This is due to the fact that it isn't one person trying to date up to 30 people. Danielle L. really could find the TV love of her life if she dates in Paradise — so here's hoping we see her in Mexico this summer.