Here's Why Fans Think Diggy Deserves Better On Paradise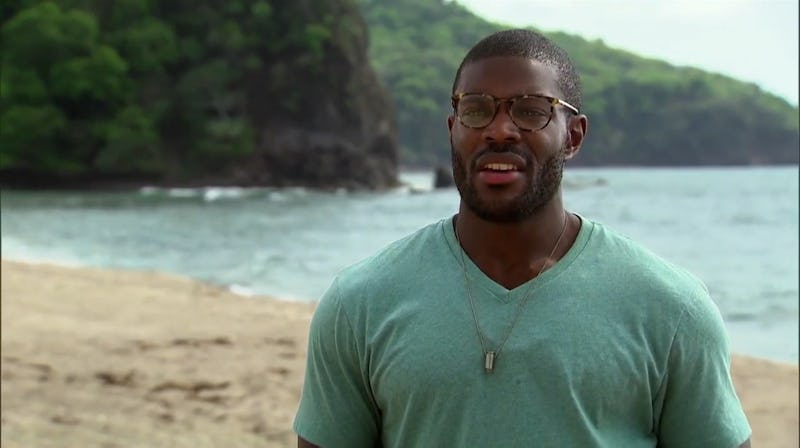 ABC
It can't be easy to come in late to an already short season of a reality show, but that's kind of just how the cookie crumbles for some delayed arrivals to Bachelor in Paradise. Diggy, from Rachel's season of The Bachelorette, was one of those who showed up long after initial connections were already made, but he was ready to find love just the same. So is Diggy single after Bachelor in Paradise?
Sadly, like most endgames on the Bachelor/ette spinoff show, we can't know just yet. The two-night finale is almost upon us, so fans will have to wait until then to know for sure if Diggy made lasting connections on the beaches of Mexico. He did take Olivia on a date in the most recent episode, and they definitely looked cute together. They ate, they danced, they hit it off — and fans were already on board. "Diggy and Olivia look HOT together," wrote Reddit user endorphins_ in a live discussion thread. But Olivia previously had her eye on Venmo John, so there's a chance the time with Diggy didn't totally change her mind.
How you could choose between Diggy and John is beyond me — they're both adorably dorky and charming — so I don't envy Olivia there. But no matter what happens, Diggy is still enjoying life, according to his social media.
He can be found holding babies, dancing his heart out at friends' weddings, and snuggling with the cutest dogs around. And, of course, he hilariously live-tweets pretty much every episode of Bachelor-related TV there is. So if he is single after Bachelor In Paradise, I can't imagine that he will be for long. It wouldn't be surprising if he found his person in Bachelor Nation though, given how much he apparently believes in the process. Not only did Diggy appear on Rachel's season of The Bachelorette, but this also isn't his first Paradise rodeo — he was a part of the show last season, too.
Fans have noted, though, that he might have come in a little too late to the process for BiP to actually be beneficial for him, and they think he deserves better.
When and if the fame that comes along with reality TV fades, Diggy seems like he'll be happy to lead a normal life, and a compatible partner in crime would help him do that. "It's very fun, it's great to be loved, to be someone that people kind of like and relate to in a good way," he told the Chicago Tribune in February. "I don't think I'll miss it. It's a good feeling to be liked, but it's one of those things, like you have your time, and in a few months, we'll have a whole new crop of guys (on The Bachelorette."
No matter how Paradise works out for him, he's got a huge fanbase that's him regardless, and it's been that way for a while. "He's so charismatic and not in a way that screams giant ego," Reddit user coconut_queen wrote in a post earlier this year. "I was a big fan of his from the start." From the sounds of it, Diggy will have plenty of people cheering him on when he does find that special someone.