These Are All Of The Women Eric Might End Up With On 'BiP'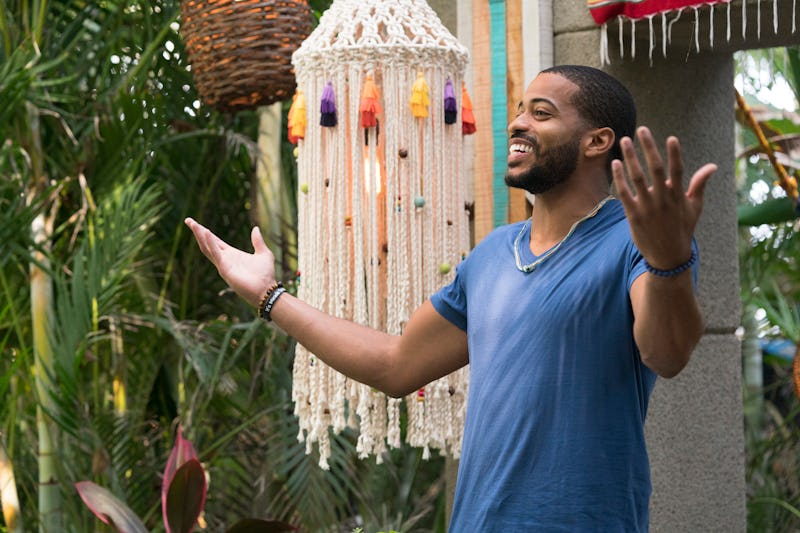 Paul Hebert/ABC
Eric's had a very eventful year and a half with The Bachelor franchise. After ending up third on Rachel's season of The Bachelorette and getting sent home week one of Bachelor Winter Games, Bachelor In Paradise is the third chance that Eric has taken towards finding love as a member of Bachelor Nation. Audiences won't learn if Eric found lasting love until the end of the season, but it's beginning to like like Eric won't be single after Bachelor In Paradise has come to an end.
Eric has been hitting it off with many of the other residents of Paradise this season, so it's hard to imagine that Eric wouldn't find someone to date following the conclusion of the season. According to spoilers from Reality TV World, Eric does make it until the end of the season — however, there's not evidence that he's dating anyone from Paradise following his time on the show.
Of course, there's a good chance that Eric could be hiding his relationship from social media or other sources so that this season of Paradise isn't spoiled. It would be awful unfortunate to see Eric miss out on love three seasons in a row — especially when he's already got such great chemistry with other people on the show. Here are just a few people that Eric could be dating based on what's been seen in Paradise so far.
Nysha
In the Bachelor In Paradise Season 5 trailer, Eric is seen getting cozy with Nysha from Arie's season of The Bachelor. Nysha was sent home on the first night of Arie's season, making Eric a much more practiced veteran of Bachelor Nation than Nysha is. However, while neither of them found love on their seasons, it looks like they grow fond of each other over the course of Paradise.
Bibiana
On the first episode of The Bachelorette, Eric and Bibiana showcase the friendship that they started on Bachelor Winter Games when Eric publicly assisted Bibiana with the removal of a booger that had been in her news. While the two are more friendly than flirty, it's entirely possible that a unexpected relationship could form between the two. Besides, what more can one person ask of another than to be on booger-watch?
Literally Any Of The Many Women On Paradise This Season
I mean, come on! What is there to not like about Eric? On a show that can sometimes feel artificial, Eric is one of the most genuine and charming people on this season and seems to be enthusiastic about making a connection. If Eric doesn't end up in a relationship after Paradise, it's likely because Eric didn't want to be in one with anyone he met during the show.
As disappointing as it would be to see Eric go zero for three on Bachelor opportunities, it's clear that Eric is looking for something that could be real and lasting and isn't going to settle for anything less — He proved as much during Rachel's season of The Bachelorette. Besides, if Eric doesn't end up in love after Paradise, that just means he's a likely candidate for a future season of Bachelor, completing the Bachelor quadfecta.