Is Fifth Harmony At The 2017 Grammys?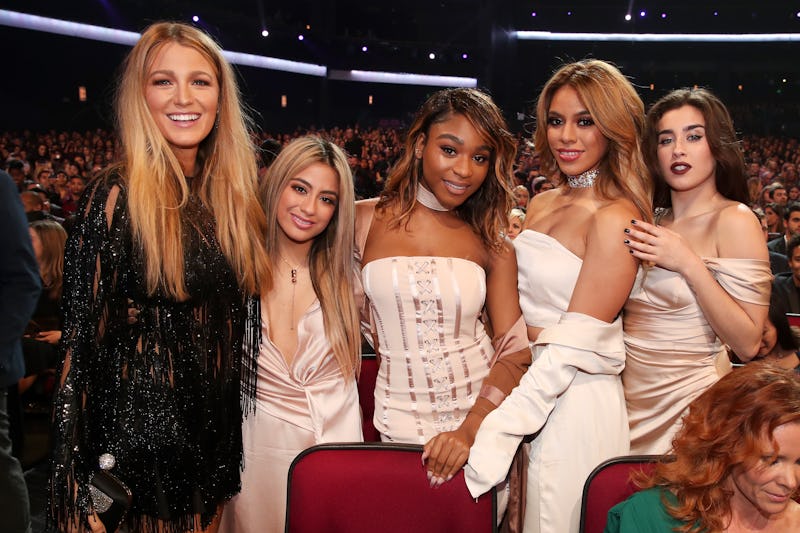 Christopher Polk/Getty Images Entertainment/Getty Images
The big night is finally here, and we've already spotted former member Camila Cabello on the Grammys red carpet, but many are wondering if Fifth Harmony is at the 2017 Grammys, too. It would be their first Grammys appearance since deciding to move forward as a quartet following Cabello's unexpected departure in Dec. 2016, and fans are expecting Fifth Harmony to attend the big show. However, as the red carpet progressed without a single glimpse of the band, it became clear that our girls weren't going to show unless they snuck in early (or late).
The group was not nominated for any awards, leaving many fans to feel that they were snubbed. The single "Work From Home" proved to be a major success for the all-female group, achieving triple platinum status and ultimately becoming their first song to reach top 10 on the US Billboard Hot 100. The hit also scored two MTV Video Music Awards in 2016.
In January of this year, the ladies made their very first appearance sans Cabello when they performed on stage at the 43rd People's Choice Awards. The group also snagged their second consecutive PCA award in the "Favorite Group" category at the ceremony.
The newly solo Cabello is presenting an award at Sunday night's Grammys celebration, so if Fifth Harmony was, in fact, present for the ceremony, we would have gotten see them cross paths with their former bandmate at some point during the evening.
Perhaps, they've decided to boycott this year's event — a la Justin Beiber and Frank Ocean — after not receiving any nods when the nominations were announced back in Dec. 2016. Or perhaps they've just decided to, you know, work from home. (Sorry, I had to.)