Did '50 Shades' Really Cause A Baby Boom?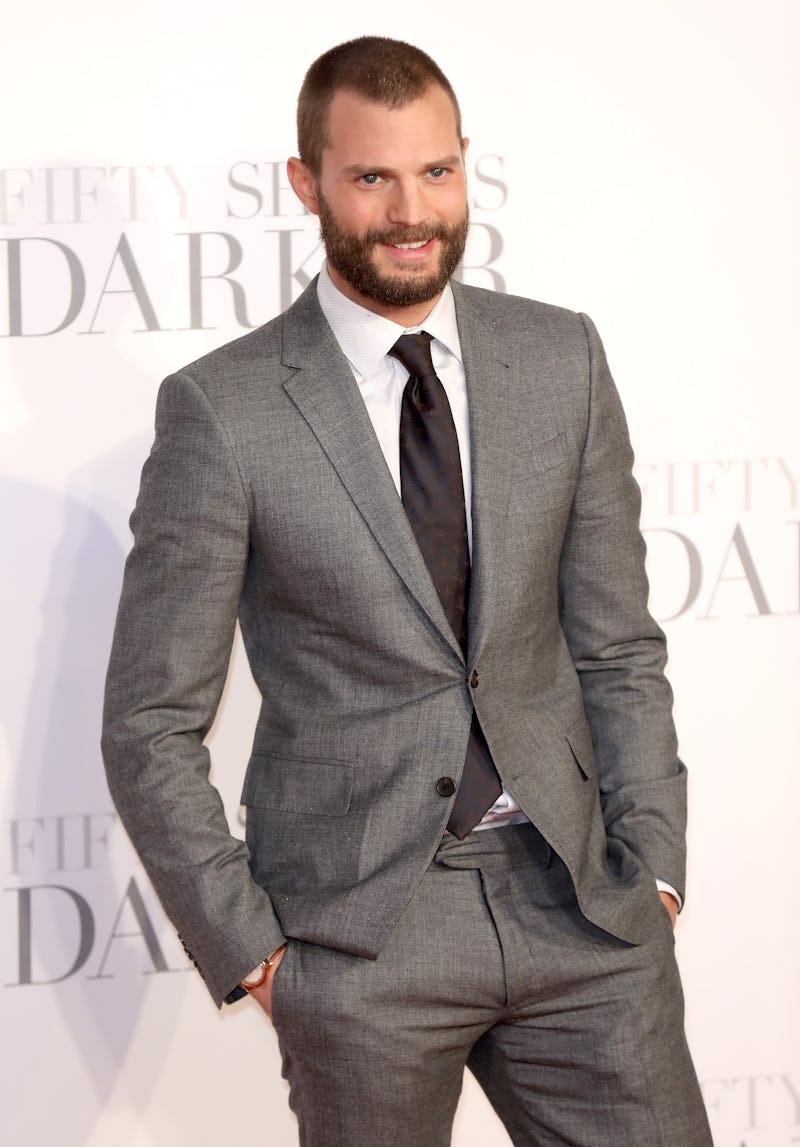 Tim P. Whitby/Getty Images Entertainment/Getty Images
During an appearance on The Graham Norton Show (alongside Whoopi Goldberg and Keanu Reeves — talk about a fun group), Jamie Dornan claimed the popularity of the Fifty Shades franchise has led to a population surge. "There was a bit of a baby boom," Dornan told Norton, "which is a lovely thing."
Turns out, there's actually a bit of truth behind the Fifty Shades Darker actor's claim. It's been suggested that the book series contributed to the largest baby boom in 40 years, and there have even been reports of "sudden spikes" in maternity clothing sales in the months that followed the release of the first film. But whether or not any of this is really attributable to Fifty Shades of Grey, or if it's all just a coincidence, we may never know.
However, Dornan has apparently met a mother, who attributed the conception of her child to Fifty Shades. The actor told Norton,
"I was in a lift and was recognized by this woman who said, 'Oh my god, you're Jamie Dornan. For years my husband and I struggled to conceive a baby, we tried IVF and everything but after your movie came out we made a baby naturally.' It was so hard to know how to respond!"
Fellow guest Reeves reacted to Dornan's story by literally saying what we were all thinking: "You really want to inspire people with your work."
Oh, and Dornan also explained his approach to filming sex scenes. "There is more sex in the new film and all of us know how awkward sex scenes can be," he said. "To make everyone laugh I would make silly noises when I had to climax." Fun times.
On a slightly more serious note, Dornan also recently spoke with Entertainment Tonight about shooting the more intimate scenes in Fifty Shades Darker. He said,
"Dakota and I are very close. We've got a great sort of love and respect for each other. We're great friends and I think that makes it easier, you know?"
Fifty Shades Darker is in theaters now, and if you're anything like me, then you've undoubtedly seen the movie at least once already. But will the new film contribute to another small population surge? Only time will tell.