Jay Z Is Supporting Beyoncé At The 2017 Grammys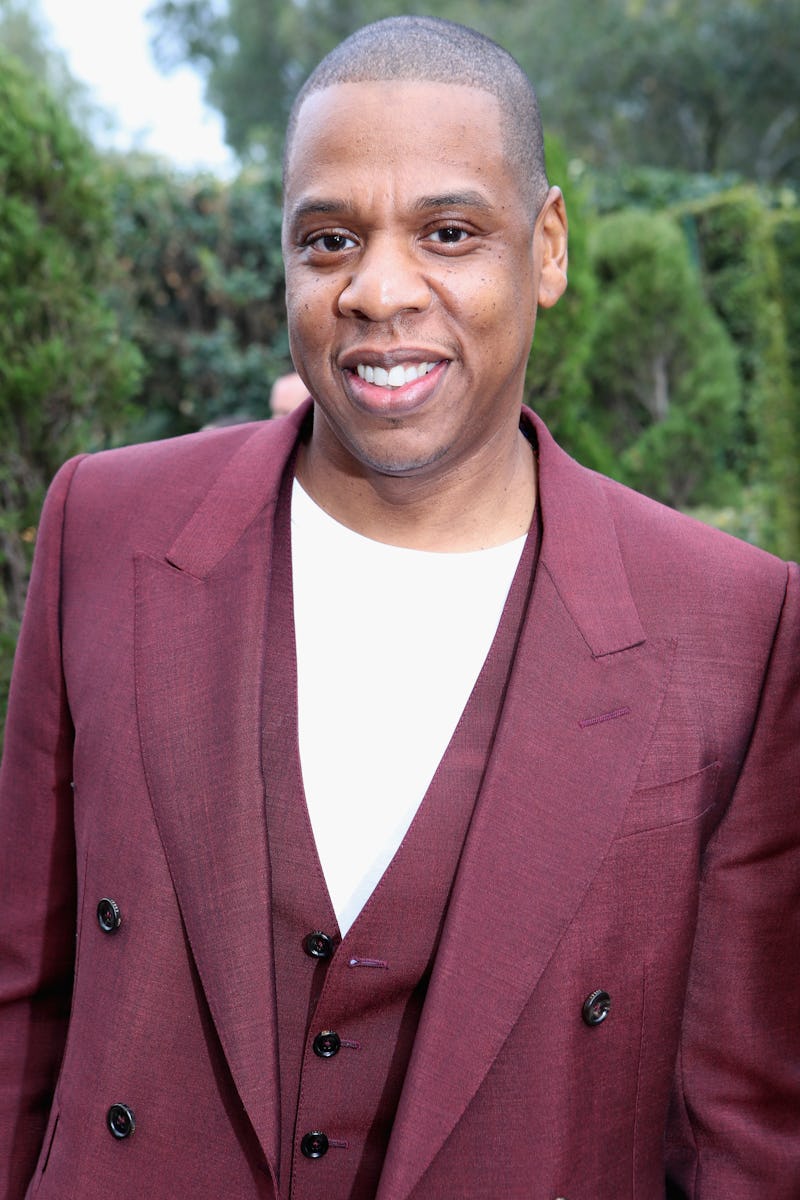 Ari Perilstein/Getty Images Entertainment/Getty Images
After hosting what looked to be a pretty epic pre-Grammy brunch on Saturday, many are wondering where a certain Roc Nation honcho is ahead of Beyoncé's big performance. His name is listed on the seating chart, but there was no sign of him on the red carpet. So is Jay Z at the 2017 Grammys to support his wife? Well, duh. It'd be a little strange if he wasn't. I mean, what else has he got to do on a Sunday night than be at the Grammys to watch Beyoncé slay all day?
Unless you're living under a rock, you know that Beyoncé and Jay Z nearly broke the internet when they made the huge announcement that they were expecting twins earlier this month. Jay Z was expected to be front and center for his wife's big performance this evening, and Blue Ivy would also be sitting on the sidelines to support her superstar mother for the big night.
In fact, the little girl was wearing a Prince-inspired outfit that will literally make you melt into a puddle from how cute it is. If this is how they're dressing Blue Ivy, then I'm already jealous of the future fashion of the Carter twins.
Bey's highly anticipated performance will reportedly be toned down due to her recently revealed pregnancy, but I expect the moment to be more than epic. After all, fans are patiently waiting to catch a better glimpse of the singer and her growing "Bae-Bey" bump, as if, you know, her entire pregnancy photo shoot wasn't enough. (How great was that photoshoot, though?)
Beyoncé's sister, Solange has already nabbed the trophy for Best R&B Performance for her hit single "Cranes In The Sky," so Sunday should be a pretty big night for the entire Knowles-Carter clan.
Jay Z is looking quite dapper, might I add, in a navy tuxedo. Fingers crossed that he also gets on stage to join Bey.