Here Are All The Clues That Jordan's Showmance Is Still Going Strong After 'BiP'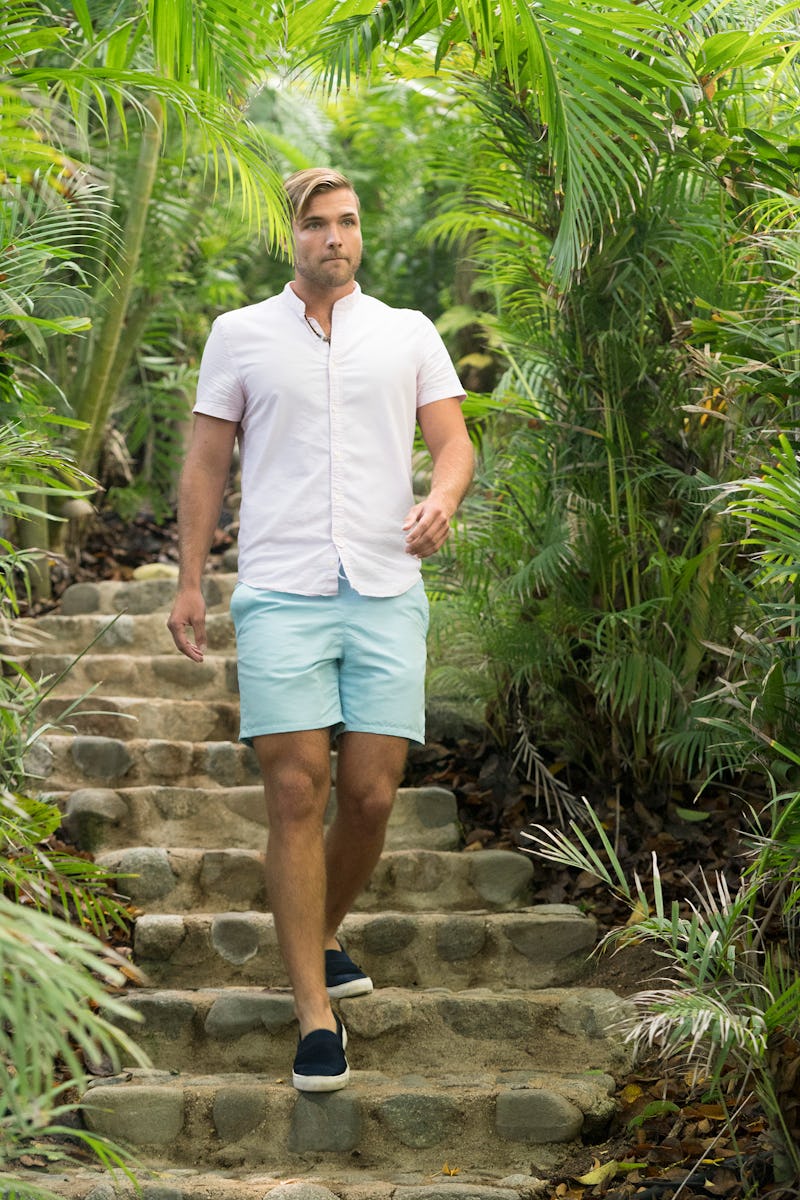 ABC
Everyone knows that the beaches of Mexico on Bachelor in Paradise are intentionally decorated in the sexiest of ways to get the love flowing between contestants. After all, they're all in attendance for the same reason: to give the heart what it wants. And what better way to do it than on a daybed adorned with endless pillows while watching the waves come in? Yep, the daybeds are notoriously hot spots for getting frisky. And while most of the suitors eventually make their way toward one, Jordan and Jenna didn't waste any time. The two were inseparable from the moment Jenna came down the stairs and onto the beach, so the real question is, are they still together, or is Jordan single after Bachelor in Paradise?
The latest episodes in paradise welcomed another familiar face to the show to stir things up a bit, including Jenna and Jordan's relationship. Benoit — the second neighbor from the North to join this season of Paradise — is giving the Bachelor franchise yet another shot at finding his person after his oh-so-sad breakup with Clare Crawley from Bachelor Winter Games earlier this year. He was greeted with a date card upon entering, and who did he take? Jenna, of course. And they really hit it off.
As expected, when Jenna agreed to go on the date with Benoit, Jordan wasn't happy. The date was even sealed with a kiss — so what does that mean for Jordan? After his outburst the night before when Chris gifted Jenna a huge teddy bear, she seems to rightfully be on the fence about him.
There's a chance he might still come out on top, because there have been reports that Jordan left Paradise a happy, taken guy. "I do find someone for me in paradise," he told the Citrus County Chronicle. "It ends on a very good note." So that can give viewers hope that Jenna and Jordan reunite in the end.
After all, he told Us Weekly he was looking for a "blonde-haired, blue-eyed girl," and Jenna definitely checks those boxes. He also said he needed someone as outgoing as he is — it's as if he was just describing Jenna, and Jenna alone. "Personality, I need someone that's fun. I need someone that's spontaneous, outgoing," he said. "Someone that's not afraid of being themself. Someone that's got humility. Someone that's well-spoken, that's very educated. They can be satirical, say things, be a smart ass kind of deal. I'm not really looking for someone just like me, but if you could be very similar to me and a little more sassy, then we're good to go." Is that, or is that not Jenna to a T? He even referred to her as a "California dream kind of style: blonde hair, blue eyes."
It has also been reported that Jenna may have left paradise with love. "My journey to find love will be a whole lot hotter in Mexico," she told the News & Observer. "Full of tears, smiles, drinks, kisses, bikinis, burritos and repeat!" So, if they're not together after filming, at least they got some kisses and a burrito out of the whole deal.