Katie Piper & Her Husband Have The Sweetest Love Story, So Grab Those Tissues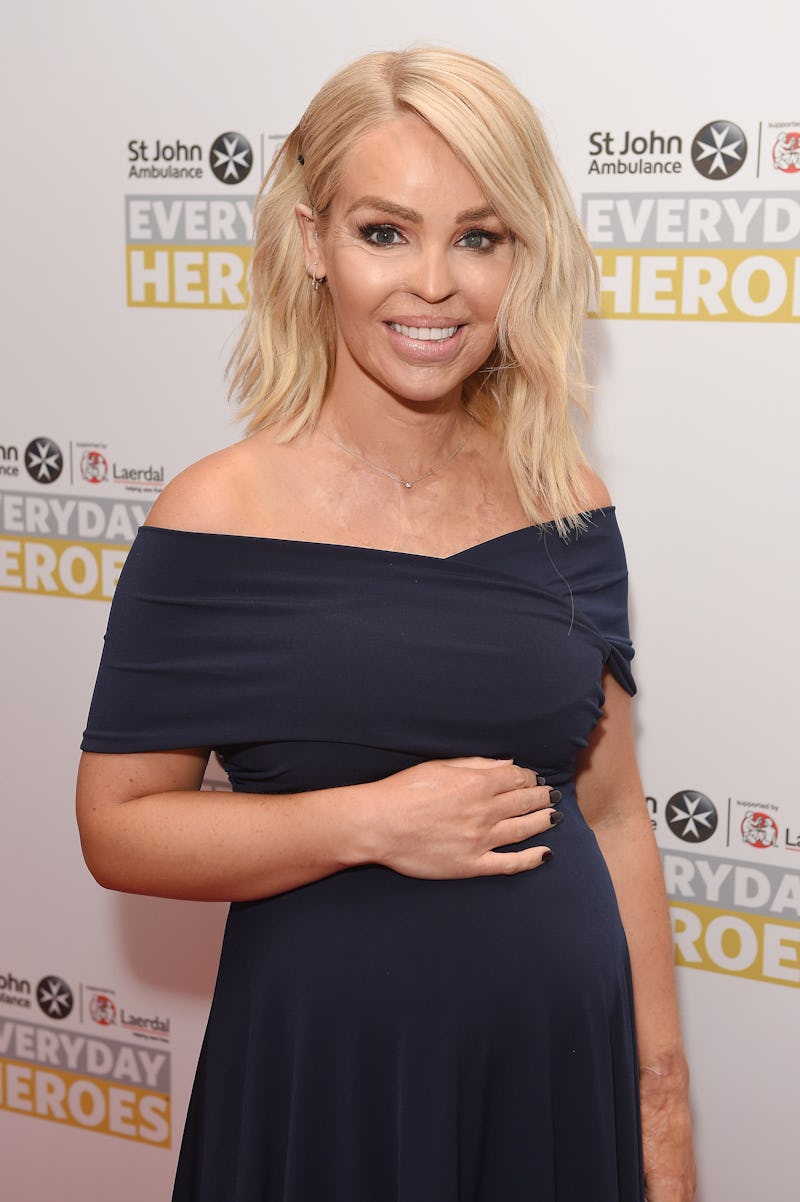 Anthony Harvey/Getty Images Entertainment/Getty Images
Reality TV tends to have a bit of a funny effect on me. Give me Love Island, Strictly Come Dancing, or even The Great British Bake Off, it is indiscriminate. As soon as I know who is going to be involved I go into full detective mode. The more I know about them, the more invested I get. And so, as the Strictly Come Dancing 2018 celebrity dancers continue to be announced I was wondering, is Katie Piper married?
Piper was the first celebrity to announce she is taking part in Strictly Come Dancing 2018 on BBC Breakfast on Monday. She is a massive inspiration to so many people, not only for her work with the Katie Piper Foundation (which raises money and awareness for burns survivors), but also as a hard-working female entrepreneur. The model, presenter, and campaigner seems to be able to keep all the plates spinning. And it isn't just her career that's go go go. Behind closed doors, Piper has a beautiful family life. It turns out, she is happily married and also has two gorgeous little girls.
She and Richard James Sutton were first introduced to each other by a mutual friend back in 2013, according to OK! magazine. After falling head over heels for one another, the couple welcomed their first daughter into the world, Belle Elizabeth in March 2014. Feeling more loved-up than ever, Sutton then proposed a few months later, and the couple announced their engagement in December 2014.
Sutton and Piper tied the knot a year later in November 2015, and had a very traditional, completely beautiful ceremony. Speaking to the Mail Online, Piper said of their wedding: "Second only to the birth of our daughter, marrying Richie has been one of the best days of my life and I am so happy to have shared it with my close friends and family."
No, I'm not crying, you are.
Obviously, Piper looked completely stunning on the day wearing a white, lace Kolchagov Barba gown, intricate veil, and of course, a glowing smile. Meanwhile, Sutton looked super handsome in a smart grey suit.
It's enough to make even the most cynical of us out there swoon.
I am so pleased that Piper got the fairy-tale that she deserved. However, it's well documented that her personal life has been more difficult than most of us could ever imagine.
Back in 2008 she fell victim to a vicious acid attack which left her with third degree burns to her face, chest, and arms. The attack had been organised by her abusive ex-boyfriend Daniel Lynch, who wanted revenge after she broke up with him. Prior to this, he had also violently assaulted her, raped her, and threatened to kill her family. After she finally got the strength to leave him, he plotted the attack, which had devastating consequences. Lynch is now serving life in prison, as reported by the Guardian.
Opening up about what it was like when she first met Sutton after everything she'd been through, Piper said he made her feel "relaxed and buzzing with confidence". She told MailOnline: "James was chatty, witty and looked me squarely in the eye. He never once mentioned my burns, and because he didn't, I didn't either. He didn't even stare at them, so I didn't feel self-conscious."
Shortly after their wedding, Piper announced she was expecting her second child. In December 2017 the family of three became four when Penelope Diane was born. Speaking before she gave birth on ITV's Lorraine, Piper said, "The baby is due the day after Boxing Day so I'm on that home stretch, nearly there. It's going to be a stressful Christmas."
Piper really is an inspiration. She has worked tirelessly over the last decade, campaigning for awareness and providing to support to burns victims, all while balancing her career with her gorgeous family life. I can't wait to see her on Strictly. Maybe we will see Sutton and their two little girls cheering her on. Fingers crossed.