Kim Kardashian's Blonde Bob Is Probably Real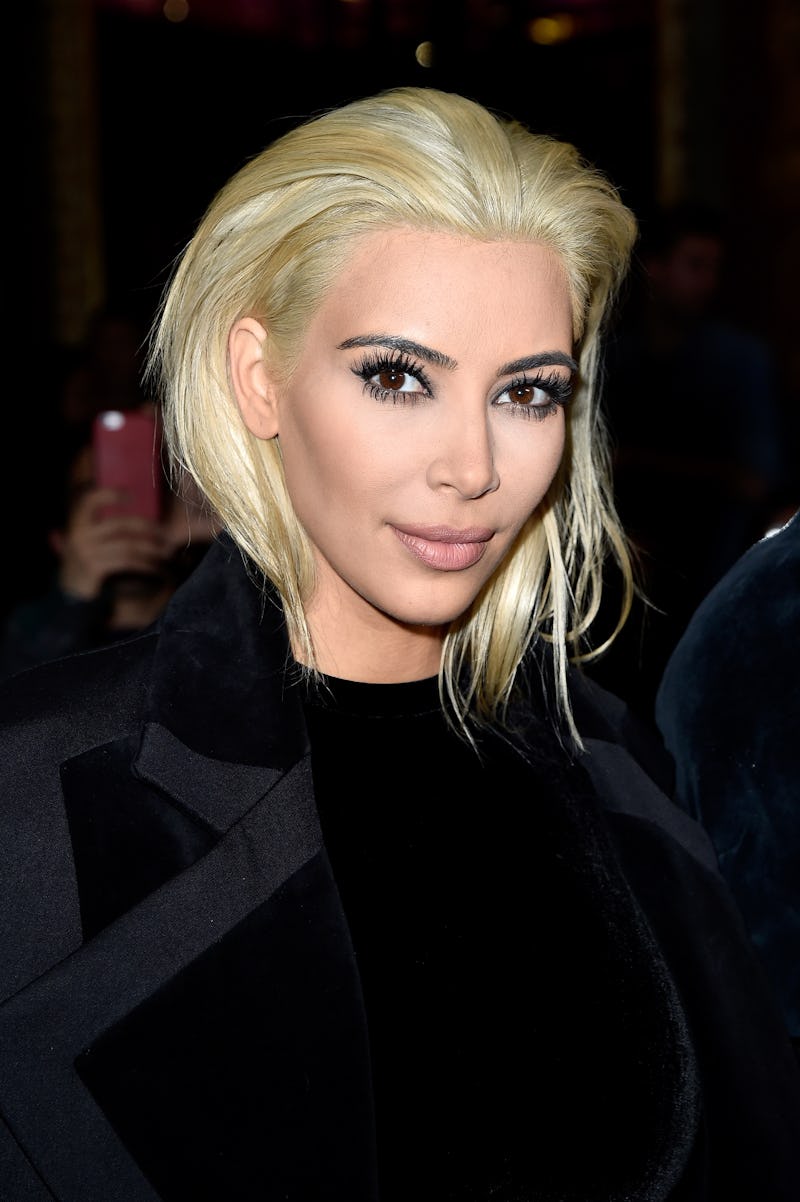 Pascal Le Segretain/Getty Images Entertainment/Getty Images
In case you are a little behind on this Kardashian's ever-changing look, let me fill you in. Kim Kardashian has blonde hair — again. This is her third time taking platinum locks for a spin, and it could just be the best yet. But is Kim Kardashian's newest hair color real? She hasn't said for sure, so here are all the clues laid out, so you can decide for yourself.
Kardashian is no stranger to a good hair transformation from time to time. This is the first drastic hair change she's had since returning to social media over the past few months, and it's a great one, IMO. After showing off some super long, dark hair at the Yeezy Season 5 Show, Kardashian appears to have chopped a great deal of it off and gone a whole lot brighter. First, she shared a black and white photo of the new style on Snapchat. Of course, it was clear to see event hen that this was one drastic change.
Next she snapped a series of filtered selfies while apparently on her way to Paris Hilton's birthday party. She captioned her Twitter photo with "Today's vibe channeling Paris!" The blonde color goes all the way up to her roots and very much looks like the real deal, but I'll let you decide for yourself until Kim K confirms.
The first time that she went blonde, the dye job was indeed real. She even admitted to how badly it damaged her hair. The second time she went blonde it was a wig. Her latest light look seems more like her first go at the color, so I'm willing to bet that it's not just a hairpiece.
Either way, Kardashian is completely rocking the hairstyle. Something tells me this isn't the last one we'll see from her in spring. Heck, it might not even be her only hair color of the week. I'm willing to bet she'll stick with it for a while, if it's real though.
When it comes to whether it's real or not, hopefully she'll let us know soon.