Kim Kardashian's Long Hair Is Back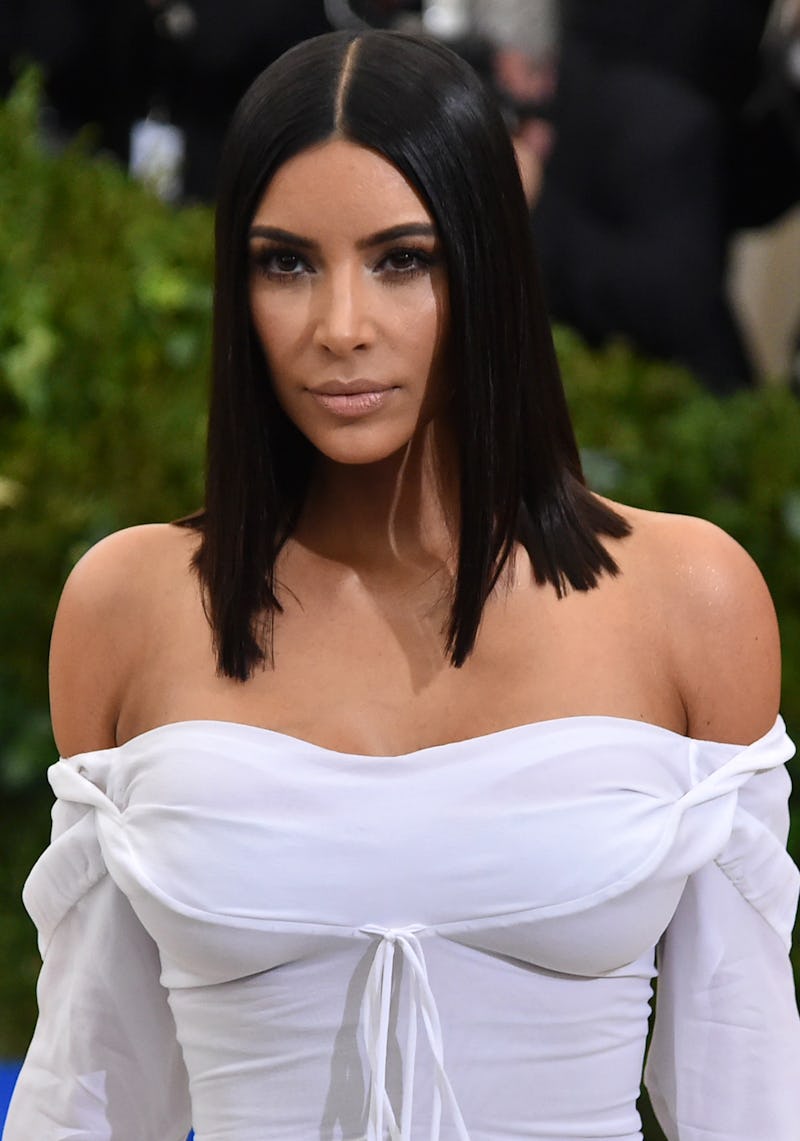 Mike Coppola/Getty Images Entertainment/Getty Images
The Kardashian and Jenner families are basically known for their hair changes. From platinum blonde to navy wigs, the sisters know how to slay a mane makeover. The latest hair debut? It appears as though Kim Kardashian's long hair is back, but is it real? Clearly, Kardashian couldn't go from a long bob to a ultra long sleek locks overnight without the help of her team, but despite the fact that Kardashian's hair in undoubtedly fake, it's still fabulous and fans of the 'do are probably more than happy to see it back Kardashian.
On Wednesday, Kardashian took to her heavily watched Snapchat and her Instagram to post stories about how she had gotten her long hair back. Fans of Kardashian who are watching the current season of her reality show Keeping Up with the Kardashians will be familiar with the long locks as they're the look she's rocking on the show. While she only recently cut her natural hair into a long bob, it looks like she just couldn't resist those chic, pin-straight tresses.
On the Snapchat video, Kardashian says, "Guys, I am back. Had to get the long hair again." As usual, the tresses look stunning on Kardashian.
Fans of the Kardashian have seen tons of hair changes from the reality television star and beauty icon.
Just a few weeks ago, she chopped her hair into a long bob.
She rocked the ultra long hair during last year's Paris Fashion Week.
No one could ever forget her blonde moment.
Whether Kardashian's hair is long or short, though, it always looks fabulous. From platinum blonde to ultra long, she rocks all her styles flawlessly