Kim Kardashian's New Lob Is So Chic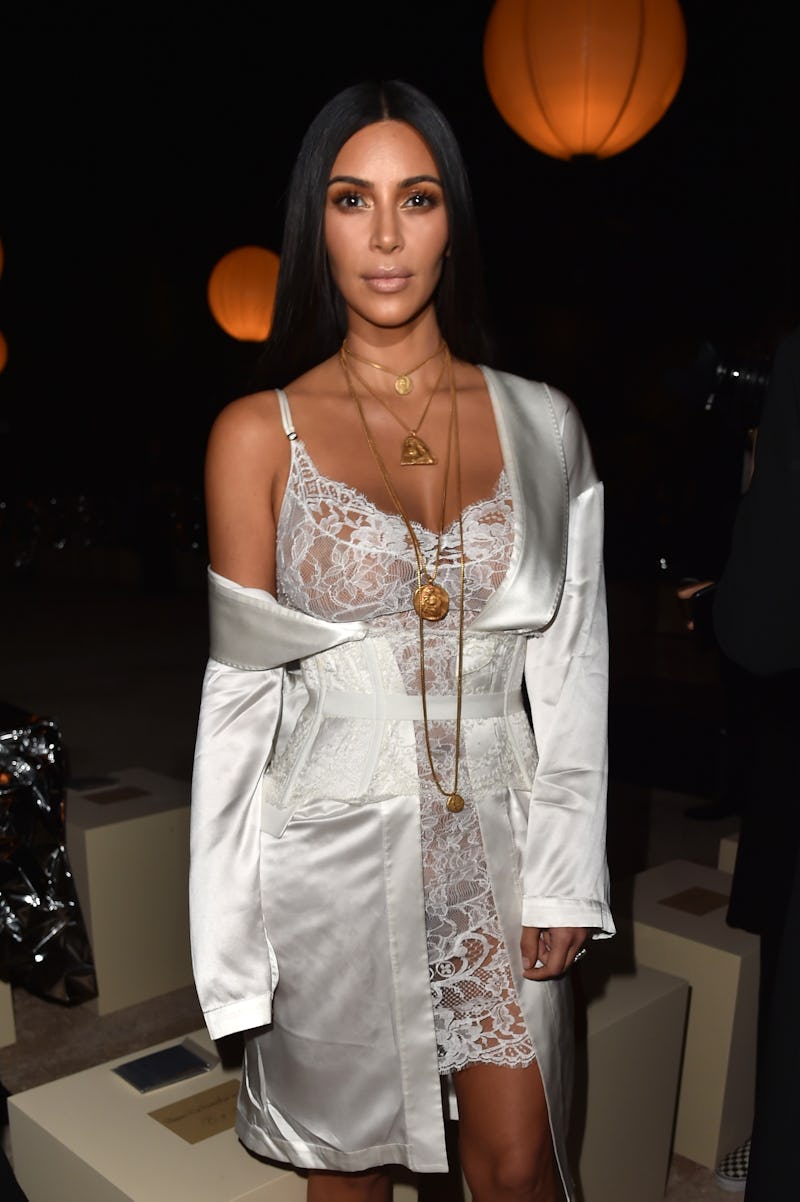 Pascal Le Segretain/Getty Images Entertainment/Getty Images
Hair changes are common in the Kardashian and Jenner clans. Whether it's Khloe Kardashian's fluctuating shades of blonde or Kylie Jenner's love of wigs, this family's hair game is strong. Now, Kim Kardashian's new blunt lob has made it's Snapchat debut, and the cut begs the question of whether or not the new 'do is real. After all, fans of the family have been fooled before when it comes to hair changes, and with April Fool's Day right around the corner, it's hard not to be skeptical of a change. No matter what, though, one thing is certain. The cut is gorgeous.
Kardashian has recently become known — and has basically always been known — for having long hair. Whether it was curly or straight or in a slicked back pony tail, her hair has typically always been long in length. Kardashian has, in the past, worn a short wig, though, which makes the lob debut on Snapchat a little doubtful. However, in the video, Kardashian not only says that she has cut an additional three inches from her hair — having presumably cut it recently — and that it's all her own hair.
While her sister Kylie Jenner may be known for faking people out with her wigs, it seems as though this cut from Kim Kardashian may just be real.
While Kardashian herself does explain that the lob looks like a wig, she admits via Snapchat that it's not.
Even if the cut were to be a wig, though, it still looks incredible.
Kardashian's hair was slightly shorter than normal the evening before she got the blunt lob, but the change is much more dramatic now. Drama, however isn't abnormal for Kardashian.
After all, Kardashian has gone for a blonde, lob in the past, and it was, in fact, her real hair.
In fact, blonde hair has been seen on Kardashian a number of times, and she looks gorgeous with it.
No matter what the length or color of her hair, though, Kardashian always looks flawless. The true question isn't even whether or not Kim Kardashian's new blunt lob is real. The biggest question is how long it will last.