Lala From 'Vanderpump' Might Have An Album Coming & It'll Probably Be Full Of Bangers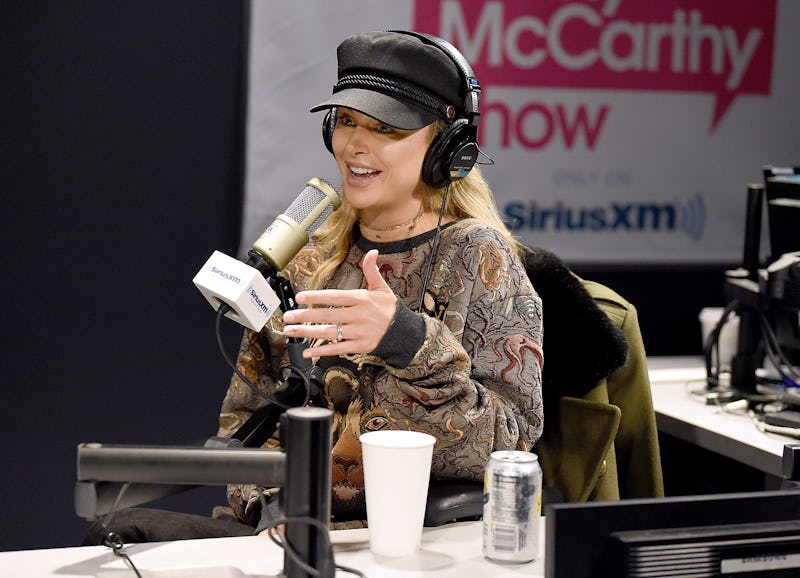 Jamie McCarthy/Getty Images Entertainment/Getty Images
Like most reality shows, Vanderpump Rules is a platform for its stars to find fame doing greater things. Nearly all of the servers and bartenders at SUR are actresses, singers, models, etc., and they're all hoping that being on the show will expose them to a greater audience and they can leave SUR and never serve a fried goat cheese ball ever again (if only). Lala Kent is one SUR employee who's branched out a lot — she's a hostess for Lisa Vanderpump, but she's also a model, actor, and now, a singer. Is Lala putting out an album on Vanderpump Rules?
Lala came onto the Vanderpump Rules scene back in 2015 as a hostess for the restaurant. She obviously fit the aesthetic of the establishment, but we didn't see a true glimpse of her aspirations and talent until she befriended James Kennedy. James, or the "white Kanye West," as he calls himself, is a DJ and aspiring rapper, and he needed Lala to record a song with him. Who knew that this girl could sing? The song, which viewers saw a snippet of on the show, was called "Feeling You," and it was Vanderpump Rules' first introduction into the fact that Lala could actually sing. You go, girl.
Lala also released a song called "Boy" in 2017, but she wasn't on the show at that point, so viewers probably didn't hear much about it.
Recent episodes of Vanderpump Rules have shown Lala taking more of an interest in her singing career again — she's in the recording booth, and she's feeling particularly inspired by her relationship with boyfriend Randall Emmett. Randall is never on the show, but since Lala speaks so sappily of her beau (it's cute, I promise), it's easy to see why Lala's focus is once again on songwriting - she's in love and wants the whole world to know it! The refrain on "4U" is "all my life I've been waiting for you," so this one could very well be about her man.
Does this mean, though, that Lala is putting out an album of songs? Her releases have been pretty piecemeal — one song at a time — and after some searching, there doesn't seem to be any news of a whole LP on the horizon for Lala. But that doesn't mean she's not getting there. In a preview for the Mar. 5 episode of Vanderpump Rules, Lala and Stassi are planning a showcase for Lala to sing five songs and get the word out about her music. These showcases are how people get discovered — sometimes, managers and agents attend, looking for new talent — so just because Lala doesn't have an album in the works yet doesn't mean she won't have one soon.
In the meantime, Lala is no wallflower. While working at SUR and making her music, she's started her own cosmetics brand, Give Them Lala. Kylie Jenner, look out, because Lala has lip gloss to spare, and, according to Bravo, she's recently expanded her line. "We are officially expanding into eyeliners, eye shadow palettes (two of them), expanding the lip colors, and we have six highlighters," Lala said of her beauty baby.
Lala's makeup on Vanderpump Rules is always on point (or on fleek, as the kids could possibly be saying these days... I'm an old), so if anyone on the show can be trusted to have a cosmetics line, it's definitely Lala.
Lala's singing career may be slow to start, but it's not for a lack of trying — she just has a lot of other things going on at the moment, and she's only one woman. Knowing Lala, her debut album will be cool, sexy, and fun, and it will come when she thinks it's ready for public consumption.