Lauren B.'s Post-'Bachelor' Instagrams Are All Lovey-Dovey With Arie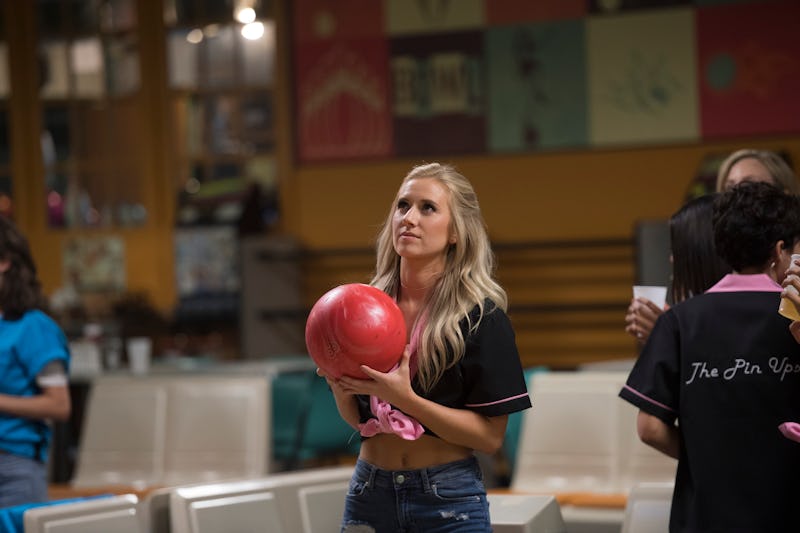 Paul Hebert/ABC
Lauren Burnham has recently emerged from relative obscurity into the center of Bachelor Arie's world. With a one-on-one on the books and another coming up (two in a row? The other contestants will be livid), fans have reason to care whether Lauren B is single after The Bachelor. (Senior producer: Lindsay Liles). After all, her post-show relationship status hints at how the show worked out for her. And, there is some evidence to suggest Lauren B. and Arie Luyendyk are together after filming.
Despite starting this season with four Laurens, Lauren B. is the only one remaining. The 25-year-old tech salesperson from Virginia Beach is one of just a few women left competing for Arie's heart. While she wasn't featured too much in the early episodes of this season, fans are beginning to take notice of her, and some are even calling her a frontrunner.
As Bustle's Marenah Dobin noted, Lauren's social media may reveal her status now. For example, her first post on Instagram after filming cam Dec. 21, which hints that she stayed on the show the full length of filming, plus the bonus week or so where the happy couple hangs out together before being sent back to the real world. Dobin also noted that, despite making a number of posts on the show itself, Lauren B. hasn't talked much about her life. Perhaps that is because her life now includes a new man, and she can't discuss being with Arie until the live finale. Producers will want her to stay lips sealed on the ending — and it's probably easier to not post really anything than to post something and give it away.
But, as Bustle's Jack O'Keeffe pointed out — she may have given some stuff away with her photo captions on pics of her and Arie. They're super lovey-dovey for a contestant who's supposed to pretend they may or may not have won. "He's a perfect 10...*sigh* Spare me," she captioned one. "WOW," she captioned another.
Despite clues like that on social media, there is no hard evidence to suggest they're together, though. The Bachelorette (associate producer: Megan Kropf) certainly learned the lesson that social media can spoil the outcome of a season. Remember when Kaitlyn Bristowe spoiled her decision through a bedroom Snapchat post of her with Shawn Booth. So, don't take any social media post too seriously unless it's literally of Arie and Lauren post-show in real time. But, that's unlikely to happen. Fool the producers once, shame on you — fool them... can't get fooled again.
Of course, all of this Internet sleuthing and speculating will send fans into circles. Maybe Arie ends up with no one. Or, maybe he pulls a Jason Mesnick and switches winners. He certainly hasn't been shy about how being on The Bachelor has been a tough process for him, in more ways than one. In fact, Arie told Jimmy Kimmel when he visited his show that he'd fallen in love with two women. Why would Arie still be dwelling on being in love with two contestants? Perhaps it is because he was subtly hinting that he may have made the wrong choice at first, which then needed to be rectified. Of course, Ben Higgins also told two women he loved them and he walked away from the show with a winner — so all this could just be talk.
In any case, is Lauren B. single after The Bachelor? Maybe. The chances are that with 29 contestants at the beginning of the series, most of them would end up alone at the end of this experience. There is no guarantee that Arie will choose to propose to even one of them. However, with those social media clues in mind, maybe fans will start paying a bit more attention to Lauren B. and her Instagram as the season continues and see if hey can spot an answer as to her relationship status now.