Why Luke S.'s Fate On 'The Bachelorette' Is Basically Already Sealed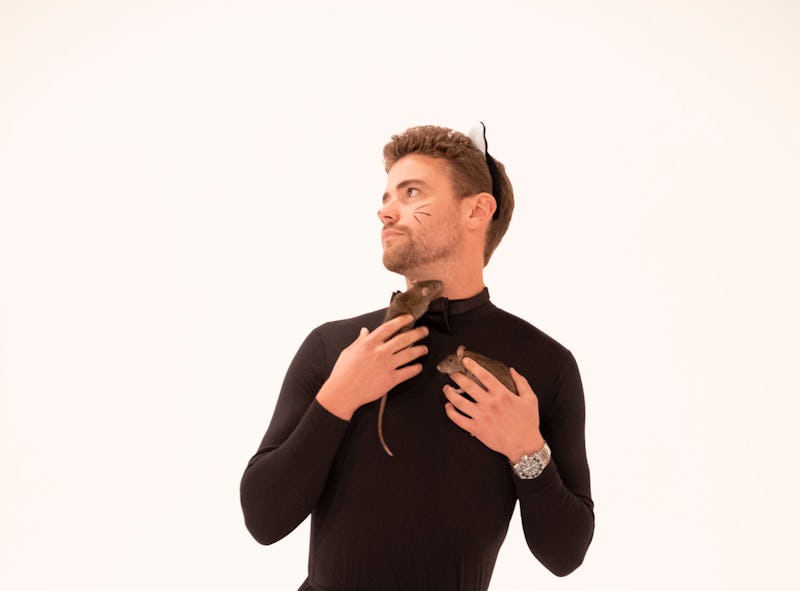 ABC
It was unclear how far Luke S. would make it on The Bachelorette when he told Alabama Hannah he would go "down south" for her any time (cringe). That awkward first impression took place on After The Final Rose, but now four weeks into the season, he seems to be doing OK. He obviously has feelings for Hannah, but given the odds, there's still a good chance that after The Bachelorette, Luke S. is as single as when he walked into the mansion.
At this point, though Luke S. seems to be a strong contender, Hannah definitely seems to be developing deeper connections with a few of the other guys, like Luke P., Jed, and Peter. In other words, fans who pegged Luke S. as a frontrunner on their Bachelorette fantasy brackets may be starting to sweat a little.
Of course, anything could happen, and there's still plenty of time for the tides to change, but the fact is that things just aren't looking great for Luke S. He and Hannah haven't yet had much of a chance to get to know each other, and his increasing tension with Luke P. isn't helping matters. After their rugby scuffle heard round the world, the two have been continuously arguing. It's basically a game of he said, he said (though Luke P. has definitely been giving Hannah and his fellow contestants different stories). Hannah definitely wants to hear both sides, but regardless of how things play out, she clearly has a stronger connection with Luke P. If it gets down to choosing between the two Lukes, it seems pretty obvious who she'll pick (even if everyone else is screaming for her to send Luke P. home).
If he does end up getting the boot, Luke S. could easily wind up in Season 6 of Bachelor in Paradise. As a political fundraiser always prepared to debate, per his ABC bio, his chances of winning and keeping a woman's rose on the island are high. Everyone knows confidence is key in Paradise, and according to Luke, he once hit on model Emily Ratajkowski and made her blush, so he would definitely have some serious game in Mexico. What better place is there for him to flex his tequila expertise? Not to mention that he's going down in Bachelor history as a Nick Viall lookalike, so he won't be easily forgotten.
Plus, Luke's bio says his grandparents were married for 70 years and got engaged after three weeks of knowing each other, so he likely has a little more faith in the process than others might, which gives him an advantage. As we've seen before, many people step onto the beach without knowing what to expect and then cave under the pressure in the end. Luke may have the optimism to achieve the happy ending he's been waiting for.
Even though his friends say his perfect match is a girl like Hannah, "a Southern belle with a quirky personality," per his bio, Luke may be surprised by who could strike his fancy in Paradise.
Editor's Note: This post has been updated from its original version.