Experts Say Luke P.'s Closure Talk Was Gaslighting — Here's What To Do If It Happens To You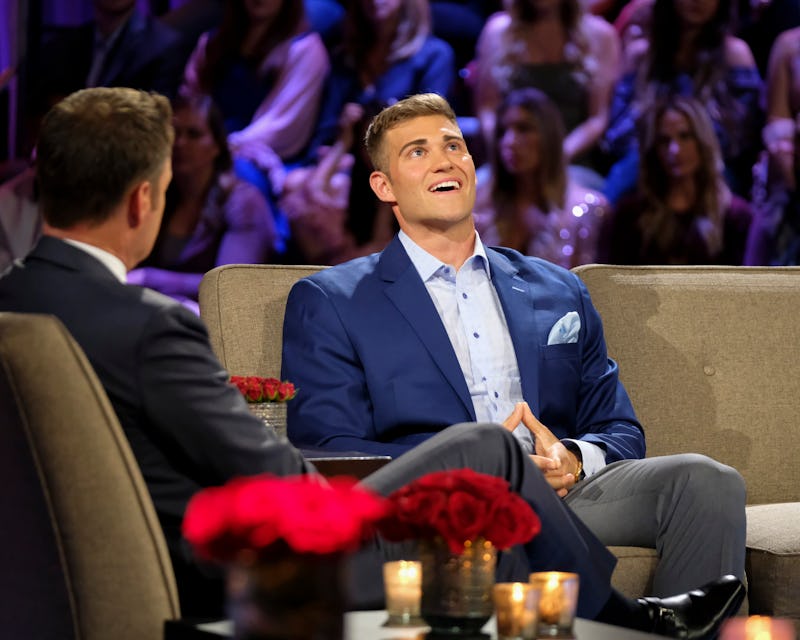 ABC/John Fleenor
Spoilers ahead for The Bachelorette, season 15, episode 10.
After Luke P.'s sex-shaming comments in episode 9 of The Bachelorette, Hannah stood up for herself and sent him home at the end of the night. But he made a surprising reappearance during last night's episode to use gaslighting to manipulate Hannah to take him back. Even though she was clearly upset that he returned, Luke attempted to convince her to let him stay by ignoring her feelings in a cringe-worth confrontation.
Hannah repeatedly told Luke P., "This is not about you," and yet he continued to try to guilt her into accepting him back by saying that he needs clarity about the situation. But her response acknowledged that she's the one who's been suffering as a result of his actions. "That I've been a freaking emotional rollercoaster is because of giving you chances to give me clarity," she said to him.
Luckily, Hannah is able to see through Luke P.'s manipulation and speak up for herself. "I'm not doing this anymore, and I'm not going to let you rewrite what you said the other night," she told him. But it's not always easy to know how to respond if you're being gaslit by a partner.
"Luke P. is a prime example of a gaslighter," Megan Cannon, LCSW, a therapist who specializes in relationship issues and owner of Back to Balance Counseling, LLC, tells Bustle. "Gaslighting is a form of manipulation in a relationship where the abuser wants their partner to seriously start questioning their reality," she says. "It's essentially a really intense mind game." When you're being gaslit, you might begin to second-guess your emotions, question your ability to accurately recall events, and feel the need to apologize to your partner after every argument, she says.
Luke P. is doing just that in episode 10 when he confronts Hannah. "He feels that he is entitled to closure, and he continues to bulldoze Hannah's responses and requests for him to leave," Cannon says. Then, when Luke brings up Hannah's relationship with Colton, he essentially tries to find an emotional weakness that he can hold over her, so that he can take power over her emotions, she says.
It can sometimes be tricky to figure out if you're truly overreacting in a situation, or if your partner is actually manipulating you. By watching out for a few key signs of gaslighting, you can identify what's going on and figure out how to deal with it. Here's what to do if you suspect that your partner is gaslighting you, and how to respond if they are, according to experts.