9 Things Your Partner May Do Unconsciously If They're Madly In Love With You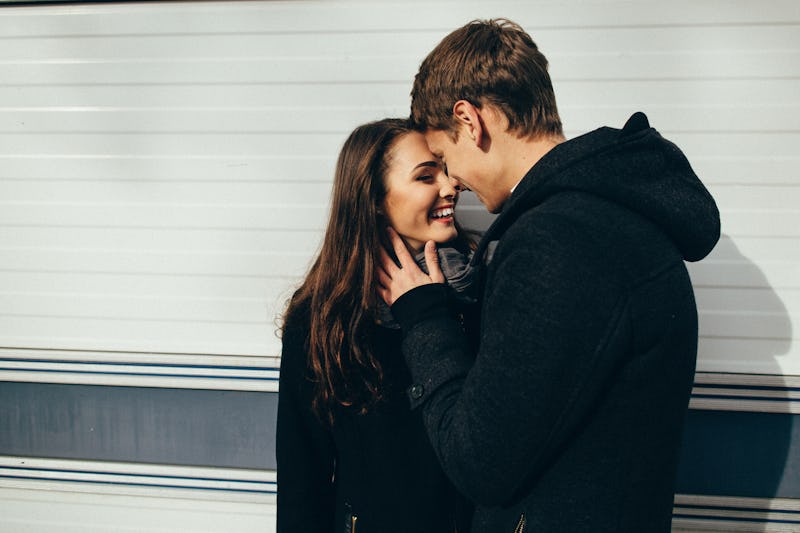 Shutterstock
It can be fun to look for signs your partner is in love, especially if they aren't really the type to say it out loud. Not everyone, after all, feels comfortable expressing those three big words — "I love you" — or sharing their feelings. And that's OK.
These can also come in handy at the very start of a relationship, before you both come out and say how you feel. There might be clues that mean your partner is in love, including the little unconscious things they're likely do and say throughout the day.
Whether it's the way they look at you, the questions they ask, or the ways they help you out, it can all point to love. You can still confirm it in other ways, however, if you're wondering how they truly feel, in order to ensure you're both on the same page regarding the status of your relationship.
"It's always fine to ask what your partner is feeling in a relationship, especially if you are reading signs, but receiving very little direct communication," Jonathan Bennett, relationship and dating expert at Double Trust Dating, tells Bustle. Sometimes, you just need to say it out loud so you both know. But until then, keep an eye out for the unconscious things your partner might do if they're in love, according to experts.