17 Common Relationship Goals That Experts Say Can Be Toxic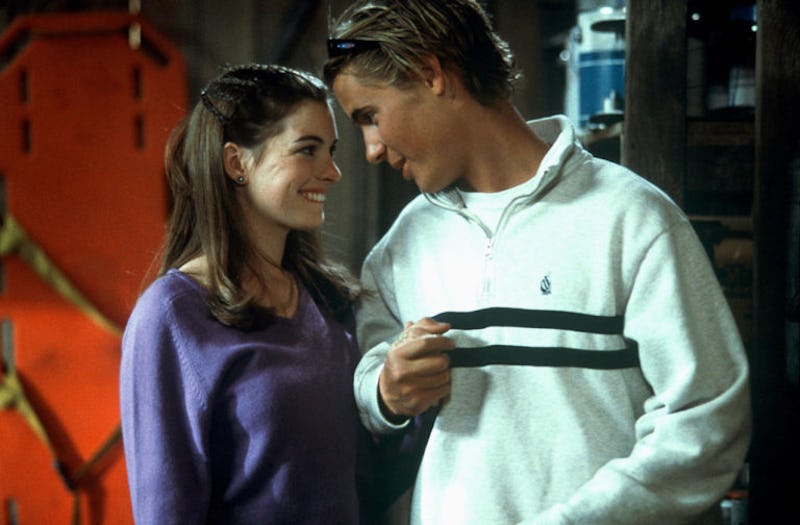 The Princess Diaries
Being in a healthy relationship that's couple goals can be like throwing on your power outfit before a big night out: It gives you confidence, comfort, and looks different for everyone. When you're both working together to achieve something, it can bond you together and make you feel like you're part of a team. But while it's good to have goals, experts say some common relationship goals are actually toxic.
"Relationships goals that can be toxic are goals that are often rigid or based upon an agenda," relationship expert and spiritual counselor Davida Rappaport, tells Bustle. "When couples and/or individuals have relationship goals without grounding them in reality, they'll often create problems that can ruin their relationship."
The biggest problem with many relationship goals today is that they're typically based off of what other couples are doing. It's human nature to compare yourselves to others. Sometimes, you really can't help it. But when you're constantly comparing your relationship to other people's, you're almost always going to be dissatisfied with yours. The tendency is to create unrealistic expectations for your partner and your relationship, which can lead to things like distance or resentment.
So, here are some common relationship goals that can actually be toxic, according to experts.
This article was originally published on