7 Arguments That Can Actually Benefit Your Relationship, According To Experts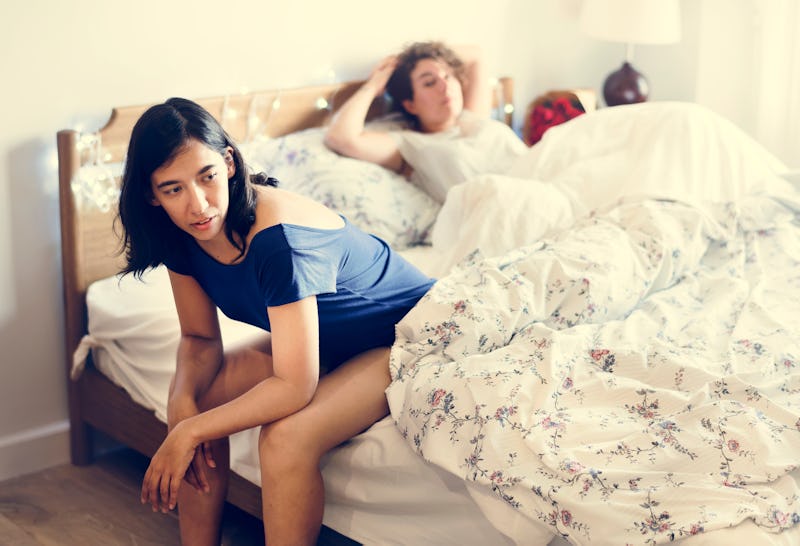 Shutterstock
Getting into arguments with your significant other sucks. Arguments can feel like the relationship has hit a road bump or is heading down a potentially bad path, especially if they're ones that have reared their ugly heads in the past. Disagreements can also make you feel like you don't see eye-to-eye with your partner, but that's not necessarily a bad thing. Although fighting with your significant other can be frustrating, there are some arguments that are healthy to have with your partner.
"Conflict is an inevitable part of any relationship, and it doesn't mean that the relationship is doomed," Megan Cannon, licensed clinical social worker and owner of Back to Balance Counseling, LLC, tells Bustle. "Having disagreements can lead to resolutions, so why not hash it out when the time comes? During the course of your relationship, you begin to learn certain things about how your partner operates, and which quirks are just part of their personality. You learn what it's like to pick your battles while compromising at the same time. Choosing those battles can lead to positive outcomes, as long as you're choosing the proper battle to fight."
So if you're worried that your back-and-forth with your partner isn't helping your relationship, don't panic. Here are seven arguments you might be having that are actually healthy, according to experts.