Here's The Truth Behind Those Roxanne Pallett 'Emmerdale' Return Rumours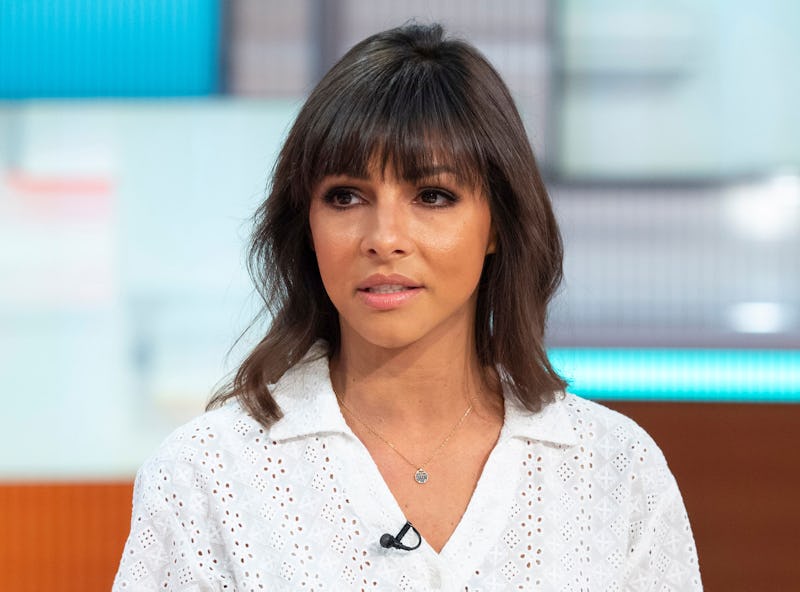 Ken McKay/ITV/Shutterstock
Roxanne Pallett has returned to the nation's TV screens for the first time after falsely accusing Ryan Thomas of assaulting her "like a boxer would punch a bag." She first appeared on The Jeremy Vine Show on Monday to apologise for her allegations, and is later due on Channel 5 for her exit interview with Emma Willis. But rumour has it, there's another show she's got her eye on; a certain ITV soap to be exact. But is it true? Is Roxanne Pallett returning to Emmerdale?
I reached out to a representative at Emmerdale to find out. A spokesperson for the ITV soap was quick to set the record straight. On the contrary to reports, they tell me that Pallett certainly has not been in talks to reprise her character Jo Sugden — and nor will she be. There are no plans for Pallett to return to Emmerdale and show bosses actually would like to nip this particular rumour in the bud as soon as possible.
Following my conversation with ITV, I reached out to Pallett's team. However, they did not deny the possibility of a return. Her rep simply tells me "no comment."
Although the ITV rep I spoke to seems pretty confident Pallett will not returning to the Dales any time soon, the bookies, on the other hand, seem to think there is still a chance. In a press release sent to Bustle UK, Paddy Power claims that Pallett is down as having a 3/1 chance of making a come back on the show as Jo Sugden before the end of 2019.
But that's not all. According to Paddy Power, there's also a chance viewers may see Pallett sign up for I'm A Celebrity when the new series launches later this year. "She's also well fancied to head to the IACGMOH jungle, with high ratings expected of her following the CBB storm," the rep adds.
Since her decision to quit Celebrity Big Brother, Pallett has been facing a huge backlash with viewers, who are angry about the allegations she made against Thomas. He received a warning for producers after she complained. Although he explained he was playing with Pallett and stressed that he had no intention of hurting her, producers punished him as he had broken a physical contact rule.
While Thomas may have broken this tule, Pallett has now spoken out to retract her comments, suggesting her delibertaely set out to hurt her. Speaking on The Jeremy Vine Show on Monday, she said she was wrong and took full responsibility for what happened. She said: "I massively apologise to Ryan, his friends and fans and every single person who watched that. [It was] an overreaction to what wasn't a malicious act. I was sensitive and emotional and mistook what was playful — I apologise for it, I shouldn't have questioned his motivation."
Pallett added: "I wasn't thinking straight and that's something I need to go away and work on, I need to be a better person. I'm over-enthusiastic and dramatic, they are my character traits I need to look at and better myself, this is a serious subject and it's something I need to focus on now not just to rebuild my career but my personal life."
While she will be returning to the nation's screens later for her exit interview with Emma Willis on Celebrity Big Brother, which airs on Channel 5 on Monday at 9 p.m., whether she'll be welcome back at Emmerdale any time soon is another question.