Sasha Could Die Next On 'The Walking Dead'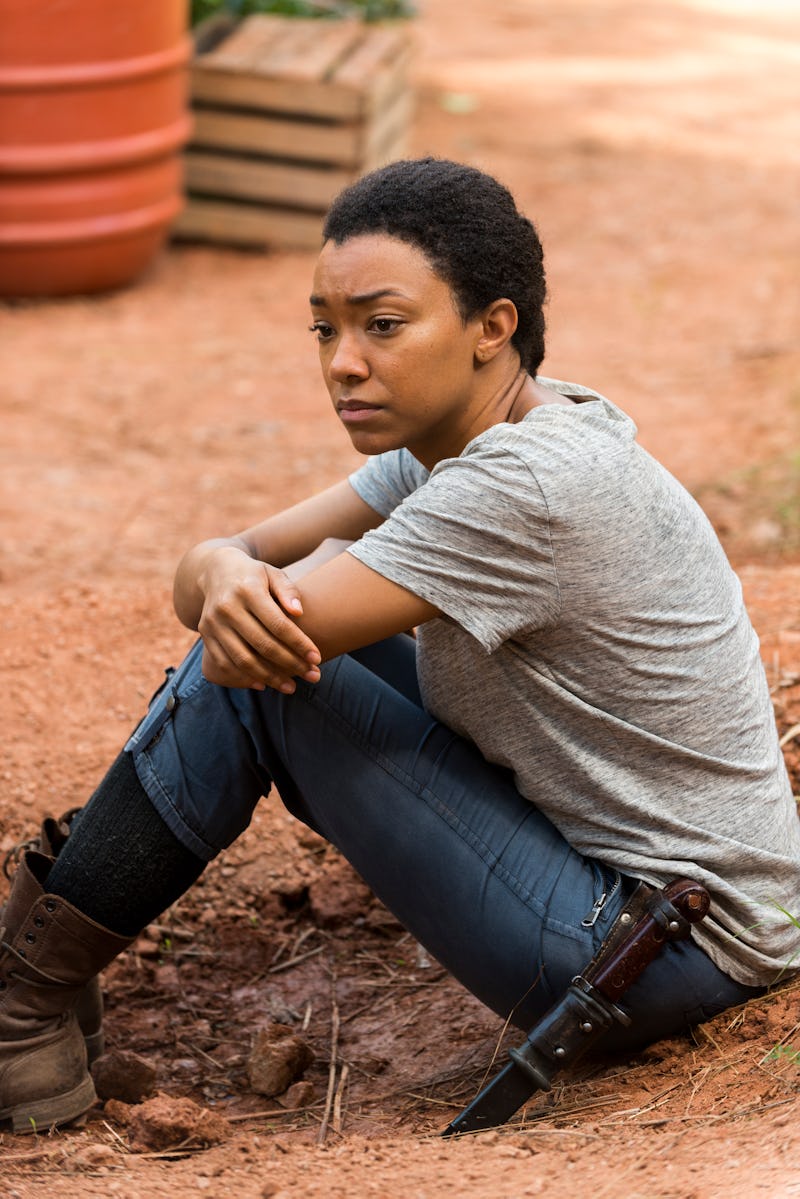 Gene Page/AMC
Sasha and Rosita are off to see the Saviors and put a bullet in Negan once and for all. Not only will that jumpstart Rick's war, but its putting both of their lives in obvious danger. Is Sasha going to die on The Walking Dead? This apparent suicide mission could mean that she is the next cast member to say goodbye.
Why do I think it's going to be Sasha over her partner, who suggested the mission? From a Hollywood perspective, it seems like Rosita chose Sasha as her assassination companion not just because they are both still grieving Abraham, but so that actress Sonequa Martin-Green is free to star in Star Trek Discovery on CBS AllAccess. When Finn Jones was cast in Iron Fist, that seemingly all but sealed Loras Tyrell's fate on Game of Thrones. These things happen.
However, if there's one thing that I know about The Walking Dead, it's that they would hate to become predictable. Martin-Green is also a frequent guest star on New Girl, so we know that her schedule allows her to be on multiple shows at once. This could be a weird meta bait and switch. Glenn's death, which had been anticipated by comic fans for years, was teased multiple times on the AMC series. The show is not against playing with audience expectations, even if they come from the outside world.
While Rosita is fixated on revenge, Sasha has been fixated on death for quite a while. I would hate to see her existential crisis, and her life, end like this — but that could be where the show is taking her at this point. Like everyone, she's gone through a lot on The Walking Dead. Everyone deals with loss in different ways. Hopefully, she and Rosita will both survive this mission but, with Season 7 nearing the finale, we've got to start preparing for the next final farewells.