Sephora's Fourth Of July Sale Includes Lipstick For $5 & Urban Decay Eyeshadow Palettes For Less Than $25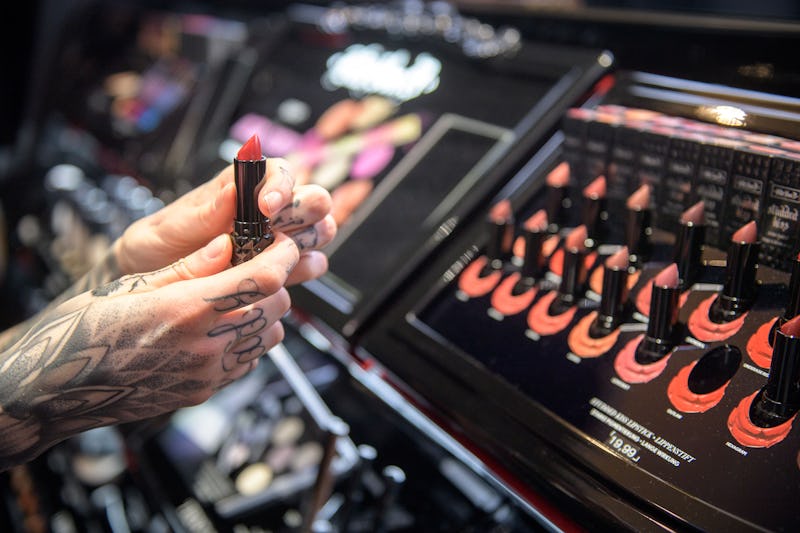 Thomas Lohnes/Getty Images Entertainment/Getty Images
Fourth of July is upon us, which means you will be watching fireworks from a lawn chair, popping open cans of beers, and online shopping as you dig into the taco dip. With so many sales happening this week you'll be hard pressed to figure out which to hit first, but Sephora's Fourth of July sale should be at the top of your list if you're looking to stock up on skincare and beauty items at the fraction of the cost.
While the store isn't having an official blowout sale for the holiday, it did just recently price chop a bevvy of items in anticipation of the festivities, letting you snag your old favorites or try new product drops on a discount. There's no banner on the homepage that announces these great deals, but if you head over to the "Sale" tab you will see over 200 products ready for a new forever home in your bathroom cabinet. From half off shadow brushes, to five dollar lipstick and liner combos, to fifty percent off eyeshadow palettes, there's something tempting for everyone. Whether you're going to a barbecue party or heading into work for an extra shift, hopping onto this generous sale will make you enjoy the holiday that much more. Check out some of the great picks below.
Whether you want to play with a new palette or add some more skincare to your collection, Sephora will help you indulge without breaking the bank.