What Shep Rose Wants In A Girlfriend Is INTENSE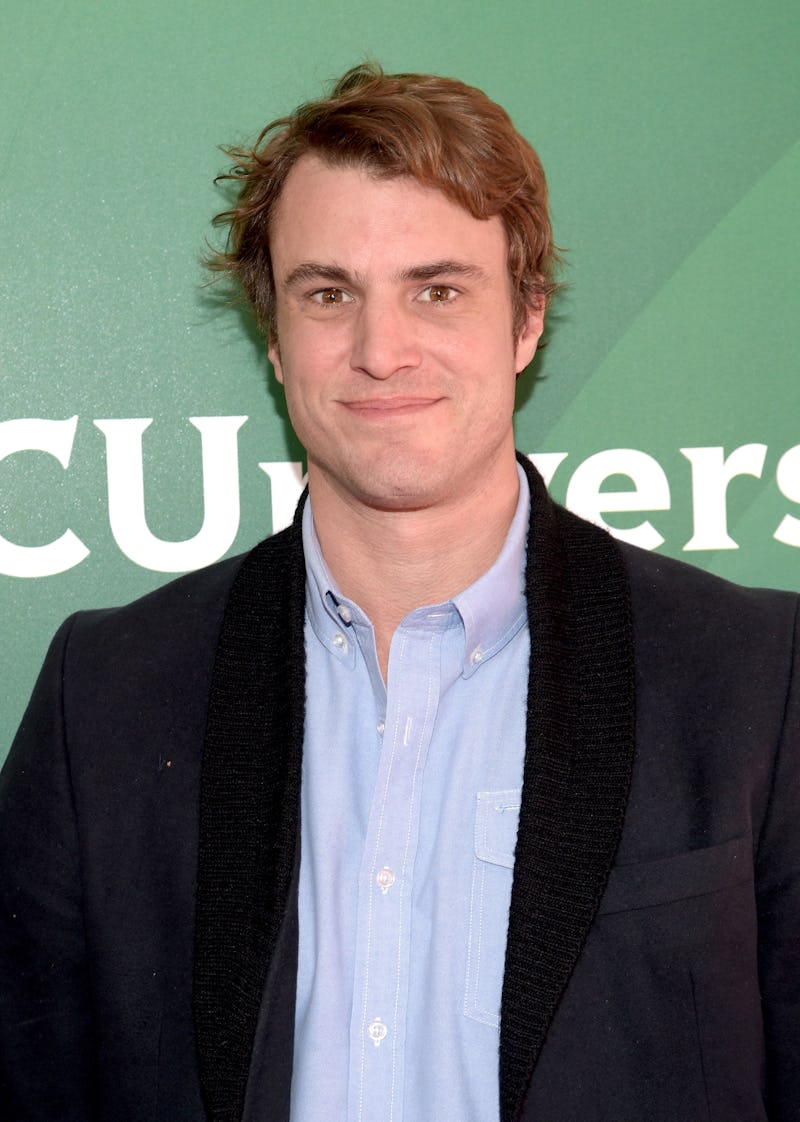 Jason Kempin/Getty Images Entertainment/Getty Images
After four seasons as Southern Charm's resident playboy, Shep Rose is finally looking to settle down with his new Bachelor-style spinoff, RelationShep. But as reality show viewers well know, dating shows are often big on romance, short on relationship longevity. So did it work, or is Shep Rose still single after RelationShep?
Despite Rose's Instagram username (same as the title of his show), the 37-year-old doesn't have the best track record when it comes to fostering long-term relationships. It isn't hard for him to find women he's interested in, but it is hard for him to hold on to them, in part because of his sky-high standards. According to RelationShep's official description, he's looking for a "worldly, intellectual, outdoorsy, can-throw-a-beer-back, artistic, free-spirited, lingerie model-with-an astrophysicist-brain type of woman." That's not to say his ideal match isn't out there, but those are a lot of boxes to check, and while knowing what he wants in a partner is a positive start, it's also important to keep an open mind. If he's too focused on what sounds good on paper, he might miss out on something more real, and perhaps better, right in front of him.
For what it's worth, Rose seems to understand that. As he told People in July:
"My standards are unjustly high. I need to relax a little bit. It's complicated. 'Til death do us part' is a lot of time, and it's really a lot of time if it's a person you don't absolutely enjoy being around. I choose my friends carefully and my girlfriends, too. I like to surround myself with I can be totally comfortable and happy with and hopefully make them feel that way, too."
"Comfortable" and "happy" seems much more attainable.
For RelationShep, Rose will trek across the country for blind dates in places like Los Angeles, Dallas, Austin, and New York City. Then, he'll invite the women he connected with most back to Charleston to get to know him on his own turf. Rose's close friend and producer, Sarah, will be there along the way, helping to make sure he doesn't "fall back into his old dating patterns" and learns "how to be considerate, how to think of someone else," as he says in the show's trailer.
From the sound of it, Rose may eventually end up with someone, but he's taking a page from The Bachelor book and playing coy. During a recent interview with Bustle, Rose said that he couldn't talk about how things play out or even post pictures with any of the women he meets along the way, but that he thinks viewers will be happy. "It's really interesting how it transpires and really good," he said.
Elsewhere, Rose elaborated on his relationship status while discussing Southern Charm on Watch What Happens Live. "Yes, I'm currently..." he said after a fan called in to ask, "I wanted to know if you have met anybody else that you're interested in for a long term." That's as far as things got, though, as he promptly cut himself off before spilling too many details and launched into a tangent about the dating concept of "haunting" (sort of like ghosting, but you keep liking their social media posts) and how he thinks it sounds "sexy." OK, sure Shep, whatever it takes to divert the conversation.
As far as social media goes, Rose is right: There's absolutely no evidence that he's with someone. He's posted a few recent photos with female friends on Instagram, but there's no reason to believe those relationships are anything more than platonic, and it's quite likely that none of them are from the show.
Like The Bachelor, RelationShep is keeping a tight lid on spoilers and whether he ends up with any of the women from the show. For the full journey, you'll have to tune into RelationShep when it premieres Dec. 4 at 10 p.m. ET on Bravo.