Swaggy C's Pre-'Big Brother' Basketball Career Wasn't Exactly Stellar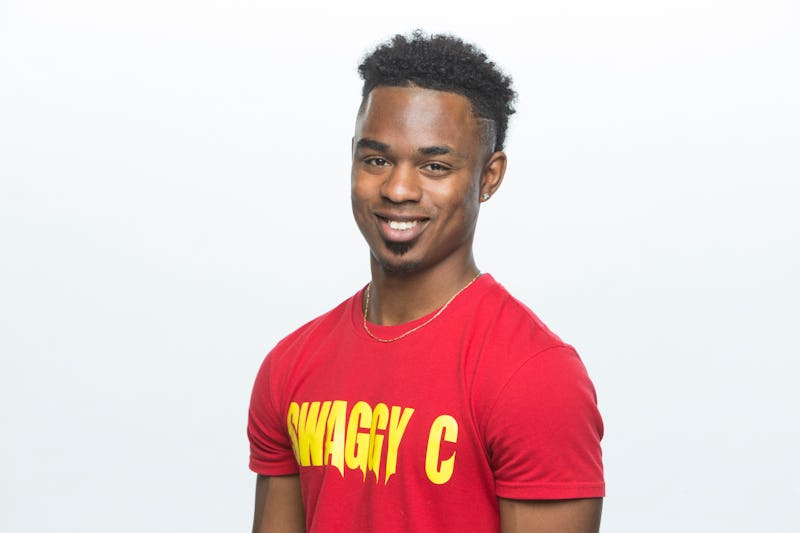 Sonja Flemming/CBS
There are few players who have been more self-confident while playing Big Brother than Season 20's Swaggy C. Case in point? His real name is Chris, he gave himself the nickname Swaggy, and all of his shirts are emblazoned with that name. Swaggy also thinks he's running the house, which he is very much not. When he falls (and it's really a matter of "when," not "if," at this point), he's going to be blindsided. Currently he thinks everyone in the house and at home loves him — and he's shocked that he's not a top trending houseguest in the BB Appstore. But, if and when he does exit the game, what job will he be returning to? Is Big Brother's Swaggy C. a professional basketball player?
One of the things he never stops talking about (besides being swaggy and how he's totally running the house) is basketball. In his intro package for CBS, he told audiences he was a former college basketball player, but that now he's now a day trader who picks up babysitting gigs on the weekends. (If you also didn't know what a day trader was like I didn't, Ross Matthews got to the bottom of that in Swaggy's video intro. The contestant described it as like a stock trader "in a sense," saying that he trades currencies against each other, whatever that means.)
Before that, though, his Instagram indicates that, back in his college days, Swaggy played basketball for the St. Peter's Peacocks — which is very fitting for someone who also likes to show off with what he's wearing and inflate himself for the attention of others. Birds of a feather flock together and all that. But, as Reddit user Brinston pointed out, he wasn't as high profile of a player as he'd like to have you think.
Reddit user Brinston linked out to Swaggy's college stats, which reveal that he only played in two games and only played for a total of two minutes. In that time he scored no points, made no rebounds, and had zero blocks, assists, or steals. He did have two turnovers in one of the games — so there's that.
Also, imagine defining yourself by two minutes of your life. By Swaggy's standards, I am a former gymnast and a former ballerina because when I was in kindergarten I attended one class at the community center.
But, though he may be out of college now and onto a different career track — basketball is very much a big part of his life. He told CBS in his Big Brother bio that playing basketball is one of his top four favorite activities. Also, if could have brought one item into the Big Brother house for the summer he would have brought a basketball, "so I can dribble even though there isn't a hoop."
Although college wasn't exactly his moment to shine, Swaggy does seem pretty decent at the sport. His Instagram features several videos from his college practice days and one of them shows him making a long half-court shot. Not just anyone can do that, and he did it twice.
His college stats page also reveals that he was pretty good in high school. He was a three-year letter winner for his high school team and averaged 20.5 points per game in his final 10 games.
So, no, he's definitely not a pro player, and he wasn't really even a college player — but he clearly loves the sport. While Big Brother may not be the game for him (who knows? maybe he can turn it around), but he can always rely on his ability to poolside dunk to impress people.
And, if CBS ever makes a basketball-themed reality show, perhaps there'd be a spot for good old Swaggy C. — a peacock among men.