Taylor Swift Could Be Prepping To Make A Major Announcement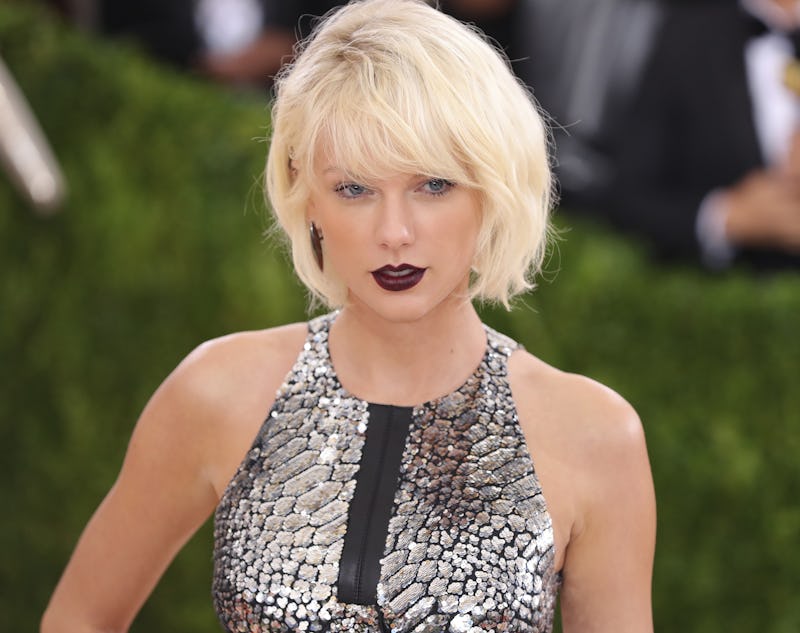 Neilson Barnard/Getty Images Entertainment/Getty Images
On Friday, Taylor Swift deleted a ton of posts from across all her social media accounts. The mysterious information wipe has left fans curious about what she might be doing. Is there a chance that Swift is planning to announce a tour following this huge change to her social media presence? Swift hasn't released any statement on her own or through her reps although Bustle has reached out for comment.
Without warning on the morning of Aug. 18, various Instagram, Twitter, and Facebook posts and photos began to disappear from Swift's accounts. There was no warning and there seemed to be no indication that the photos or posts would be put back on the accounts they were pulled from. The typically social media-friendly Swift's change to her social media presence is intriguing, to say the least.
There's a good chance that Swift might be attempting to start fresh so she can announce a new tour and possibly even new music. We saw this happen when Ed Sheeran mysteriously tweeted a blue square and changed his avatar to said square back in December 2016 to announce his new album; Swift might be doing the same thing. If she is following in her bestie Sheeran's footsteps, the most intriguing way to do get our attention about a new project would be to suddenly erase a ton of information before posting about the new project.
It's mysterious to say the least, but it's best to remain positive about why Swift or someone connected to Swift might be doing this. Considering that she has just come out of a rather harrowing legal battle in a years-long sexual assault case against former DJ David Mueller, one might imagine that if Swift isn't going to announce a new tour, then she just might be choosing to start fresh and the best way to do that would be to clear out some of her old social media posts.
Either way, this behavior is truly unusual for Swift. Hopefully, this is a sign of better things to come and maybe even some new music.